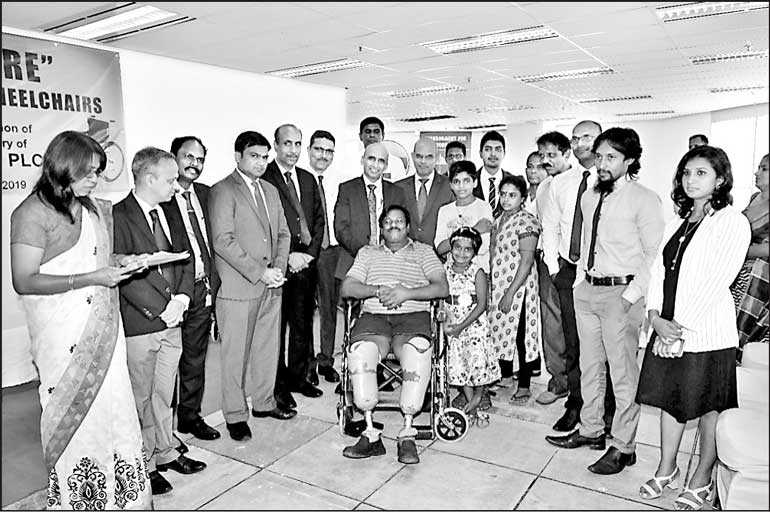 Lanka IOC PLC commemorated 17 years of operations on 29 August by organising several activities at its head office, Trincomalee Terminal and retail outlets spread across the country. Every year Lanka IOC marks 'Lanka IOC Day' on 29 August.

In commemoration of the Company day, Lanka IOC PLC organised blood donation camp and free health camp. There was huge public participation in the blood donation camp organised at the company Headquarters at the World Trade Centre, Colombo in which about 280 pints of blood were donated to the National Blood Bank. Lanka IOC is recognised as a regular organiser of blood donation campaigns.

Lanka IOC Managing Director Manoj Gupta donated wheelchairs to physically disabled people recommended by the National Secretariat for Persons with Disabilities and Helpage Sri Lanka. Besides this, specially designed wheelchairs made by Rehab Lanka (Sri Lanka Foundation for the Rehabilitation of the Disabled) were donated to children undergoing treatment in Lady Ridgeway Hospital. Donation of school bags to children of under- privileged backgrounds was also organised.

Speaking at the occasion, Gupta stated that the company, which was registered 17 years ago is the top publicly listed company in the Sri Lankan energy sector. He also stated that Lanka IOC is recognised as enduring brand intrinsically linked with the hearts and minds of the Sri Lankan spirit, fuelling it to reach greater heights.

He called on all LIOC employees to dedicate themselves and passionately demonstrate the core value of integrity to transform the future growth trajectory of Lanka IOC and take Lanka IOC to an even greater path of success in the years ahead. As a token of appreciation, long service awards and suggestion scheme awards were given to the employees for their contribution to the company.

He extended his heartfelt wishes to every member of the LIOC family and wished for Lanka IOC to witness new heights of glory in time to come. He thanked all Lanka IOC stakeholders for their contribution to bringing Lanka IOC to this stage. He also thanked the Sri Lankan Government for its continuous support without which it would have been impossible for Lanka IOC to transform the petroleum sector of the country.