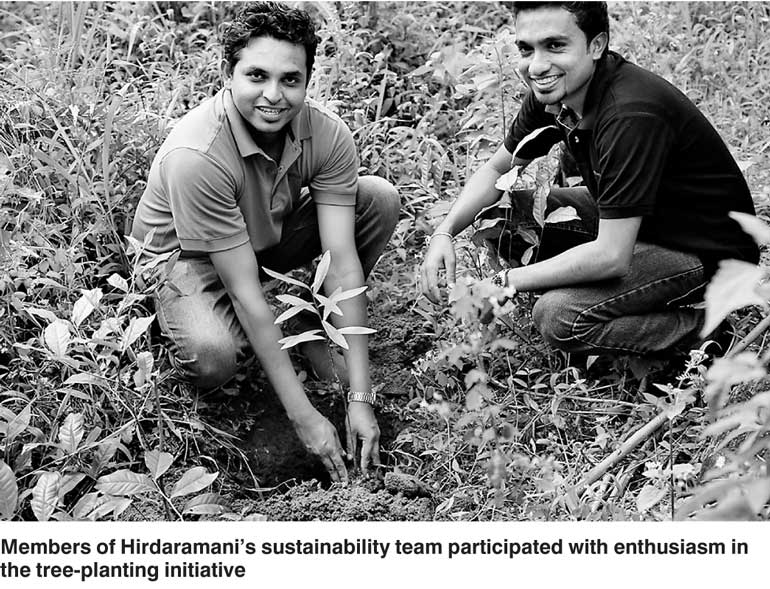 As part of its sustainable approach to business, Sri Lankan apparel manufacturer Hirdaramani Group partnered with US retailer Patagonia to plant 4,000 trees to aid the 'Hiniduma Bio-Link Project' in the south-west of Sri Lanka.

Led by the Carbon Consulting Company, Hirdaramani Group and Patagonia have pledged to match 2,000 trees each in a Corporate Social Responsibility (CSR) effort to improve the biodiversity of the region and the lives of rural farmers in local communities.

Hiniduma is a mixed agricultural community surrounded by one of Sri Lanka's last remaining rainforest ecosystems. Hirdaramani's sustainability team travelled to the Hiniduma Bio-Link location for the official launch of the project.

Commenting on this initiative, Nikhil Hirdaramani Group Director Nikhil Hirdaramani said: "Hirdaramani sees projects like the Hiniduma Bio-Link Project as an opportunity to use our influence in the region for good. Sustainability is an important goal at the Hirdaramani Group, and for us sustainability is about corporate responsibility."

Much of the Sri Lankan rainforest is under threat and has suffered a long history of deforestation and environmental degradation. The Sinharaja Rainforest (a UNESCO World Heritage Site) and the Kanneliya Rainforest (an international man and biosphere reserve) are the focus of this project.

Hirdaramani's commitment to projects such as the Hiniduma Bio-Link Project is a part of the company's larger sustainability strategy, aimed at promoting sustainable practices both in their facilities and in local communities and the surrounding

environment.