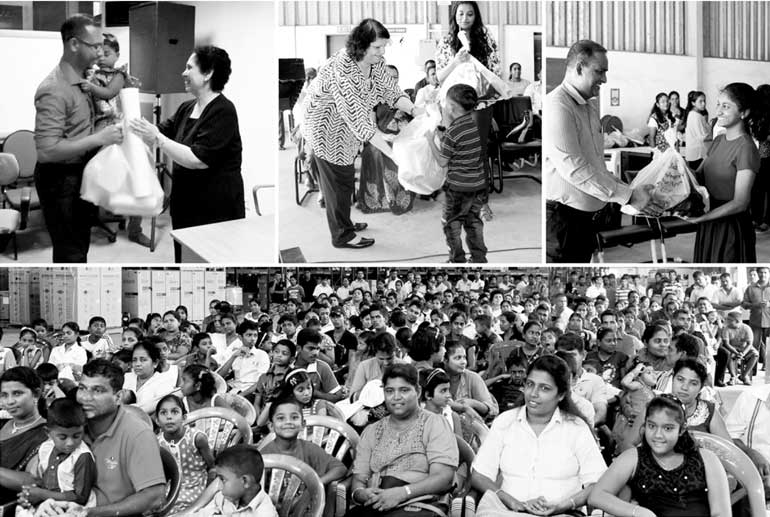 The Abans Welfare Society recently conducted the seventh annual school supply CSR initiative at their Kadolkale Warehouse in Seeduwa, where over 1,000 children of the Abans Group Staff were presented with all their requirements for the new school year. Children, ranging from Montessori level to Grade 12, received shoes, backpacks, lunch boxes, stationery items and other school paraphernalia, which were generously donated by the Abans Group.

The occasion presided under the auspices of Abans Group dignitaries, namely Chairperson Aban Pestonjee and Director Dr. Saroshi Dubash. Key senior management and staff from the Abans Group of Companies were in attendance at the event as well.

Drawing from her own life experiences, Pestonjee emphasised the integral role that hard work, perseverance and dedication play in assuring future success, and how fostering these qualities at an early age can lead to more positive academic and career advances later on. She encouraged the children to fully pursue their desired goals and dreams as well as focus on becoming responsible, conscientious Sri Lankan citizens. Pestonjee then concluded her inspirational speech with a reiteration of Abans' strong commitment towards ensuring that every child of every socioeconomic background attains access to a high-quality education.

The event was organised by Abans Warehousing Division Deputy Director Ajith Jayasinghe with the unmitigated support of the Abans Group Directors. Funds were raised for this noteworthy CSR initiative by the collection and sale of used paper.

Kadolkale Warehouse, where the CSR project was held, is an ultra-modern, eco-friendly and tailor-made logistics centre that employs more than 400 employees. The development of this warehouse was motivated by Abans' aim of providing their staff members the best facilities, working conditions, and safety benefits possible.

Recognising that investing in the next generation can foment greater social mobility and improve our local economy, Abans has always placed a strong emphasis on Child Welfare and Youth Development. This is why Abans has developed a CSR policy solely directed towards enhancing Sri Lanka current educational sector as well as offering strenuous support to low-income students. Through these efforts, Abans hopes to help build a highly skilled, educated workforce that will incur positive dividends for our country.