Trade and Development Authority of Pakistan says exhibition on 15 January will identify women entrepreneurs having adequate production capacities and provide them with exposure.
In an effort to encourage and help the women of Pakistan, the Trade and Development Authority of Pakistan (TDAP) is taking a single country exhibition to Sri Lanka on15 January 2016 where a large number of stalls have already been sold to women entrepreneurs, Daily Times learnt.

These women would explore Sri Lanka's new and potentially high market. Pakistan has a free trade agreement with Sri Lanka and has the potential to increase bilateral trade exponentially. It is hoped that the single country exhibition will be the beginning of many such trade shows in the region.

During an exclusive interview with Daily Times, TDAP Secretary Rabiya Javeri Agha said at the grassroots level, the authority is involved in educating women in supply chain management, which involves educating women on procurement, packing, and marketing. "Women oriented seminars and exhibitions such as Wexnet allow women the opportunity to enhance and hone their production and entrepreneurial skills. In the varied international fairs that TDAP takes part in, we provide 50% subsidy to women. This allows for greater gender visibility in the market place and provides women entrepreneurs the opportunity to exhibit their products, to network with each other, to share experiences and to form mutually beneficial partnerships for greater economic benefit," she added while explaining the tiers at which TDAP works.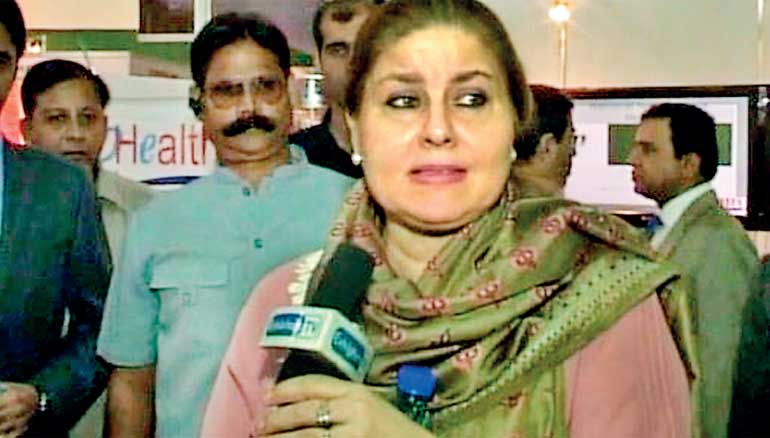 TDAP Secretary Rabiya Javeri Agha


She said TDAP has over 109 officers' vacancies in the organisation from grade 17 onwards and this severely hampers our work, adding that a large number of commerce and trade officers are serving on deputation in other departments creating a huge vacancy gap, which obviously puts extreme pressure on the existing officers and staff.

"TDAP organises over 110 international exhibitions and receives/sends approximately 40-50 sector specific delegations. Last year, we welcomed quarantine officers from Egypt, Japan, Australia, UAE, Russia, Iran, Chile and Turkey to name a few. Our portfolio is expanding each day with additional single country exhibitions added to our calendar of events and with greater trade inputs demanded by the ministry yet our human resources are shrinking," she added.


Talking about the loopholes in the system, Javeri said one of the important factors where TDAP and many government organisations are weak in is the area of research and analysis, which is the cornerstone of good strategy and development. "Unfortunately there is little inclination among the junior officers to work in research organisations such as Pakistan Institute for Trade and Development (PITAD), which is extremely important in determining the strategic direction of the ministry and TDAP at large. To fill the research gap, TDAP is in process of restructuring with greater emphasis on product development and the set up of a strong research wing."

Answering a query on promoting women entrepreneurship, Javeri said TDAP's Wexnet is a B2B and B2C product exhibition exclusively comprising women of the country, adding that it provides women with the opportunity to sell and exhibit their products, network with each other, learn from others' experiences and form collaborations and partnerships for mutual economic benefits. "Wexnet is recognised as the only national exhibition for women entrepreneurs in Pakistan. The objectives of the exhibition are to identify women entrepreneurs having adequate production capacities and to provide them exposure, link them up with markets, with other women entrepreneurs, retailers, trading houses, wholesale buyers and ultimately bring them in the mainstream of business."

The Wexnet exhibition comprises some 340 stalls run by women owned companies. Sectors range from textile, to leather, handicrafts, health products and garments, woolen hand woven shawls, shoes, jewellery, furniture, bed linen, industrial filters and packaging machines etc. These are unique products manufactured by women who come from all corners of the country. Due to the extremely subsidised costs of the stalls, they are in great demand and are very popular.


"From the perspective of TDAP, an important outcome of Wexnet is the creation of a database on women businesses in Pakistan. The process also helps TDAP in categorising and short-listing "A" class women businesses for selection in foreign exhibitions and delegations where a special quota has been fixed. Another category of "B" class producers is identified which is placed on the watch-list for training and bringing them on the level of export. In this process, more than 800 women have been provided international exposure and up to 7,000 have been trained though workshops/seminars by TDAP," she said.

This year Wexnet was coupled with the 12th SAARC exhibition. Some 180,000 people visited the pavilions and millions worth of sales was generated for the economic benefit of the women of our country.

The TDAP secretary said Pakistan is signatory to the UN's Beijing Platform for Action and has ratified CEDAW which obligates the governments to promote visible policies that integrate a gender perspectives in all programs, including economic empowerment, adding that TDAP was one of the first government organisations to realise and visibly implement these policies for the advancement of women of our country.