Former Unilever Sri Lanka Board Director to head Watawala Tea Ceylon, a member of Sunshine Holdings conglomerate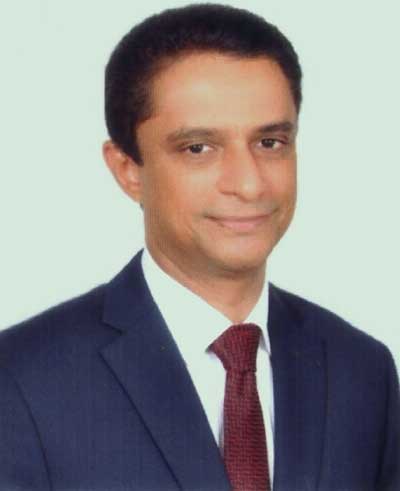 Watawala Tea Ceylon CEO Surith Perera
Eyeing significant expansion, including exporting the Zesta brand to several countries, Watawala Tea Ceylon (WTC), one of the most admired branded tea companies, has appointed top marketing and sales professional and former Unilever Sri Lanka Board Director Surith Perera as its new CEO.

Perera will assume duties at the helm of Watawala Tea Ceylon Ltd., a member of diversified conglomerate Sunshine Holdings PLC, with effect from today, 1 October, and succeeds Visal Wickramarathne who has played an integral role in propelling Watawala Tea Ceylon to its present market leadership position.

Perera possesses over 23 years of experience in Fast Moving Consumer Goods (FMCG) marketing and sales. Having joined as a Management Trainee, he has proven his capability across diverse product categories ranging from food and beverages to home care and personal care, in Sri Lanka as well as overseas.

He was appointed to the Unilever Sri Lanka Board in 2006 as Marketing Director Home Care and Foods and also served as Customer Development and Sales Director from 2010 onwards. Perera has delivered impressive and consistent results throughout his career, having been responsible for launching and nurturing some of Unilever Sri Lanka's leading brands.

Surith holds a Masters in Business Administration (MBA) from the Post-Graduate Institute of Management of the University of Sri Jayewardenepura and is also a Fellow of the Chartered Institute of Management Accountants, London (FCMA, CGMA).

"Being a top marketing and sales professional, Surith's appointment is most timely, at a time Watawala Tea Ceylon is particularly focusing on expanding its footprint abroad via exports and further strengthening its local operations," Sunshine Holdings PLC Group Managing Director Vish Govindasamy said. "Being a leader of proven calibre and leveraging his strengths in operational, strategic and people development, Surith has the potential to take the company to its next level of progression."

Watawala Tea Ceylon Ltd., a joint venture between Sunshine Holdings PLC, TATA Global Beverages and Pyramid Wilmar Plantations Ltd., markets three distinct brands of tea: Zesta, Watawala Tea and Ran Kahata. The largest branded tea company in the country in terms of consumer preference at present, Watawala Tea Ceylon also operates gift tea boutiques and is also involved in tea exports, earning much-needed foreign revenue for the country. Apart from tea, the company also markets Zest bottled water and Oliet edible oil.