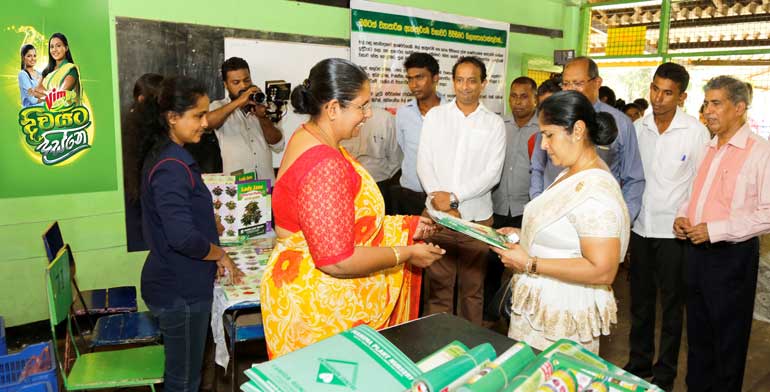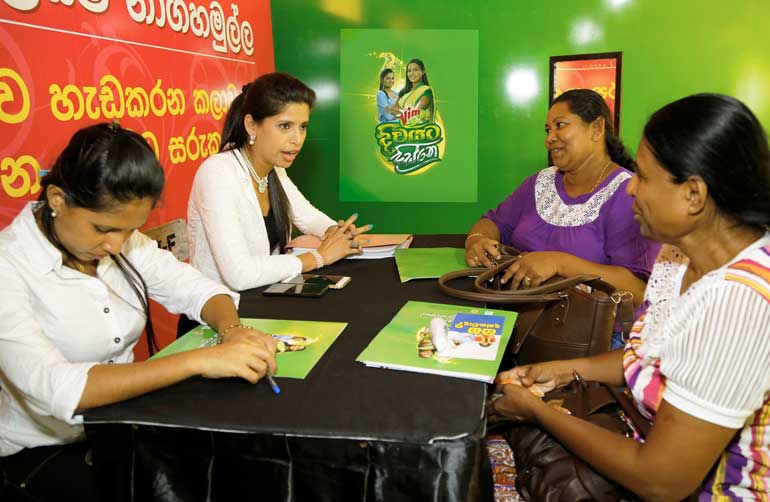 Taking the first step in their quest for greater financial independence, innumerable women from across Anuradhapura took part in the Vim Diviyata Disne exhibition held at the Walisinghe Harischandra Maha Vidyalaya, Anuradhapura recently.

A joint initiative of Unilever Sri Lanka's Vim and the Ministry of Women and Child Affairs, Vim Diviyata Disne was launched under the auspices of President Maithripala Sirisena in Ampara on this International Women's Day. The forum aims to bring together stakeholders from various industries to enlighten Sri Lankan women on the opportunities available to them in areas such as agriculture, cooking, sewing and beauty and personal grooming and impart knowledge on managing a business, availing financial support and using Information Technology.

Welcoming the participants to the event in Anuradhapura, the first in a series of such exhibitions scheduled to be held across the island, Lishini Karunatillaka, Brand Manager – Vim, Unilever Sri Lanka said: "Women are the backbone of the family. For several decades, Vim has been partnering with women on taking on the challenges in the kitchen. Through this, we have witnessed how they, as mothers, wives, daughters and sisters, continue to strive to brighten up the lives of everyone in their family. We launched the Vim Diviyata Disne initiative together with the Ministry of Women and Child Affairs to empower them to take on the challenges they are faced with in an evolving society. The workshop in Anuradhapura marked a significant first step in our long term endeavors in this regard."

Minister of Women and Child Affairs K.D.M. Chandrani Bandara who was the chief guest at the event said: "Our Government is of the firm belief that empowering women is pivotal to fostering all round national development. In line with this, the Ministry of Women and Child Affairs joined hands with Unilever Sri Lanka on the Vim Diviyata Disne initiative. I'm honored to have inaugurated the first Vim Diviyata Disne exhibition in Anuradhapura recently. It was heartening to see the enthusiasm with which countless women from the region took part in the event and sought avenues to set out on their entrepreneurial journey."

Kicking off the day's proceedings with insights on the skills and qualities needed to become an entrepreneur, a panel of experts conducted interactive sessions on business management, raising capital, use of technology and image building and personality development. Engaging participants with real life lessons from around the world, they took questions and addressed individual pain points. This was followed by an inspiring discussion with successful women entrepreneurs from Anuradhapura who shared their entrepreneurial journey and responded to audience's queries.

Participants were also given the rare opportunity to interact with industry partners' expert teams who offered guidance and consultation on leveraging the opportunities in their respective fields and realizing their entrepreneurial dreams. In a bid to empower them further, Vim will be offering select candidates free additional courses and training opportunities conducted locally in Anuradhapura at a future date by industry experts.

"The monumental event gave them much needed access to experts from various industries. Participants were apprised of available market opportunities and how they may leverage the same to supplement their family income and uplift themselves. With a series of such exhibitions set to be conducted by Vim around the island, I look forward to seeing more women embark on their own successful ventures," the Minister added.