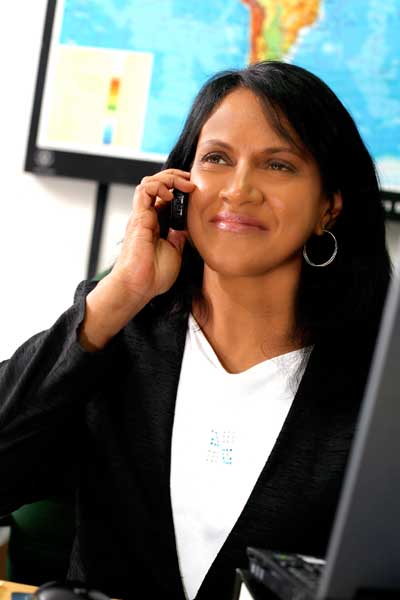 Ruvini Jayasinghe
Veteran media and communications specialist Ruvini Jayasinghe has taken over the reins at Bates Strategic Alliance's Burson-Marsteller affiliated PR arm, Strategic Alliance PR starting September.

Jayasinghe steps into her new position from her role as the Chief Operating Officer of another PR agency where she headed content management and strategic brand campaigns for some of the country's top multinationals and consumer retail chains.

She started her professional career at the Sunday Observer as a young graduate journalist and later specialised in financial and feature writing. After a brief stint in advertising, she joined the Sunday Times as the Business Editor, a position she held for over five years.

She went over to the corporate sector, joining Carson Cumber batch as their Public Relations Manager and then moved on to SriLankan Airlines where she spent 13 years, initially as Media Relations Manager and then in the larger role of Corporate Communications Manager. In this most challenging period of her career, she worked with international travel and tourism media using a host of top international PR agencies to place Sri Lanka on the world tourism map and combat the negative impact of long years of war in the country.

Welcoming Jayasinghe to lead the Agency's PR business, Chairman and CEO Nimal Gunewardena said, "Ruvini brings a rare 360 degree combination of corporate communications, journalism and agency leadership expertise which can provide immense value to our clients combined with her 25 years of experience in the field. We are now ready to strongly reassert and build our credentials as the most broadly experienced pioneering leader in PR in Sri Lanka."

Having held management positions on both sides of the divide, Jayasinghe possesses wide professional knowledge and deep insights into the workings of editorial and news media and the vital role reputation management leveraging the various PR practice areas.

"I am delighted to now move to head an agency that is part of the top global PR network of Burson-Marsteller. PR as practiced here goes beyond media relations into the practices reputation management, CSR, advocacy and issues and crisis management, which are increasingly being valued and demanded by companies to protect and nurture their reputations and businesses," asserted Jayasinghe.

Jayasinghe holds a BA degree from the University of Colombo and a Diploma in Journalism from the Thomson Foundation, UK. She has served as a guest lecturer in financial reporting at the Sri Lanka Foundation Institute and freelanced as a foreign correspondent for the Asian Sources Media Group in Hong Kong.