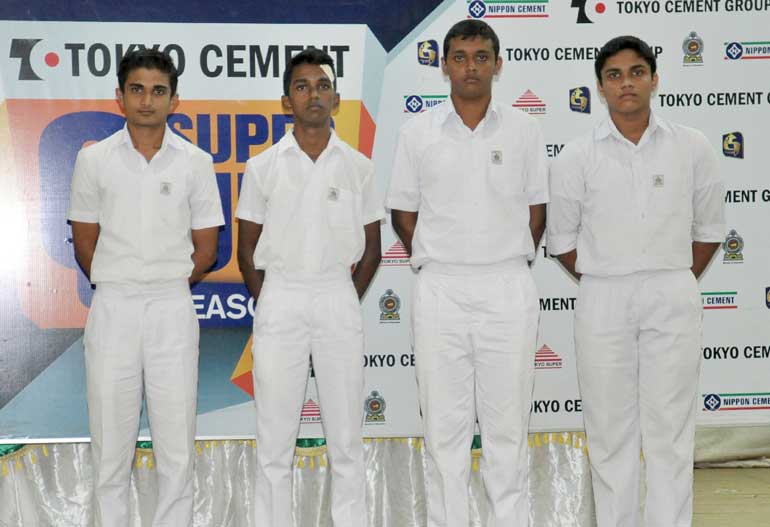 Kalutara District winners C.W.W. Kannangara MMW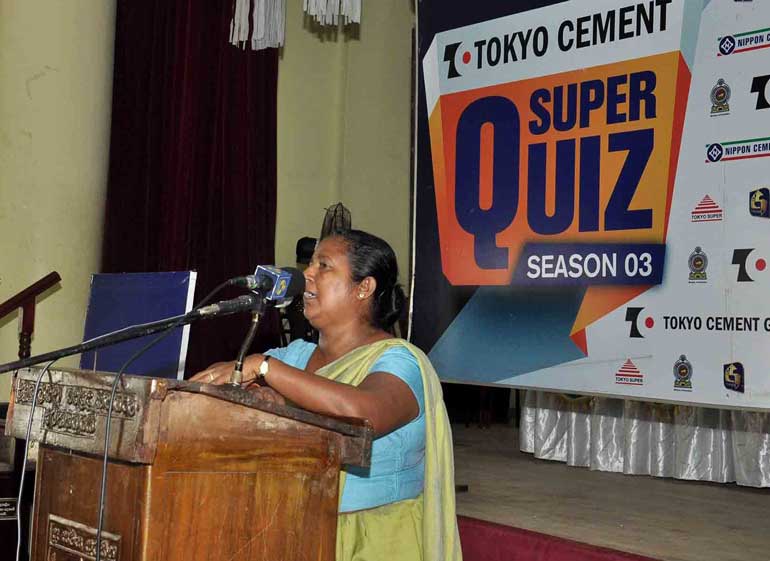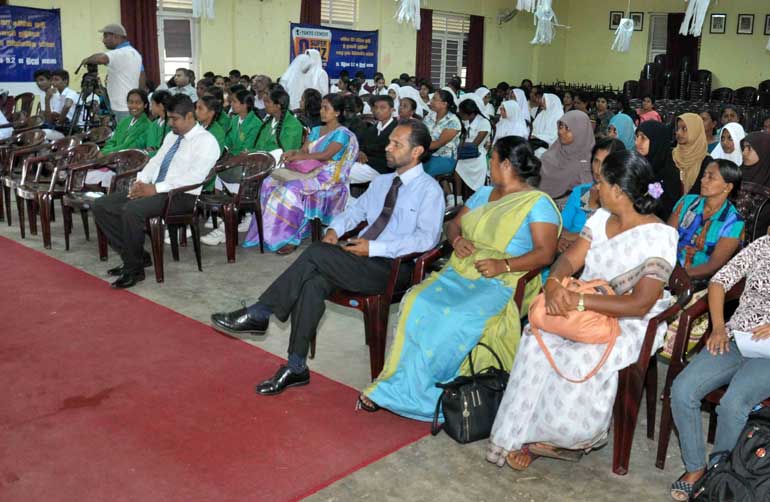 The Tokyo Cement Super Quiz has enabled students to rediscover their thirst for knowledge, whether it is by going to the library and learning new things, or even going online, which has also prompted their success, according to Lakshitha Nanayakkara, the Quiz Team Captain for C.W.W. Kannangara Madya Maha Vidyalaya, the winning team from the Kalutara district at the recent preliminary leg of this year's Super Quiz.

Lakshitha Nanayakkara also added, his team's experience of going through this Super Quiz last year, as well as the strong bonds they shared, would ideally lead them, step by step, towards their ultimate goal of becoming Tokyo Cement Super Quiz Season 3 champions.

Lakshitha Nanayakkara, along with Ravindu Dhananjaya, Kaveesha Rangana Vithana, H.A.D.D.S. Jayasekare and D.K. Piyumali, who make up the C.W.W. Kannangara Madya Maha Vidyalaya (Matugama) quiz team, won the preliminary, Kalutara leg of the Tokyo Cement Super Quiz Season 3, where they beat out 18 other teams from the same district to advance to the televised Colombo final rounds of this all-island quiz competition, where 32 final teams will compete for more than Rs. 5 million in prize money, as well as handsome gifts for the winners and runners-up. In fact, over the last two years, laptop and tablet computers were awarded to winners and semi finalists.

C.W.W. Kannangara Madya Maha Vidyalaya (MMV) proved their mettle in a field of 19 teams, in total, representing schools such as Kalutara, Bulathsinhala, Matugama, Horana, Beruwela, Wadduwa, Panadura, etc. Interestingly, for the first time in this particular round of this all-island quiz competition, teams also took part from Deshasthra Balika Vidyalaya (Kalutara) and Horawala Navodya Maha Vidyalaya (Matugama).

The winner of the Kalutara district, C.W.W. Kannangara MMV, will now join the other district victors, from Galle (Mahinda College and Richmond College), Matara (Puhulwella MMV), Polonnaruwa (Vijitha MMV), Anuradhapura (Anuradhapura MMV), Kegalle (St. Joseph's BMV), Ratnapura (Balangoda MMV), Hambantota (Rajapaksha MMV), Badulla (Badulla MMV), Moneragala (Royal MMV) and Nuwara Eliya (Sripadha Central MV), in the March 2016 final rounds of Tokyo Cement Super Quiz Season 3, which will be televised on Swarnavahini.

It is also noteworthy that any team from across Sri Lanka has a chance to win this quiz, as witnessed at 2015's finale wherein Season 2 winner, Richmond College (Galle), beat out inaugural champion, and favourites, Royal College (Colombo).

Highlighting the competition's contribution to the nation, Western Province Social Sciences Director Vajira Silva signalled that the Tokyo Cement Super Quiz has not only showcased Sri Lanka's national education system, it has also opened up the participants' minds to how truly vast the outside world was, giving them an idea of their true potential and the international opportunities open to them as citizens of the world. She also added that the Ministry of Education was always interested in helping worthy quiz participants to earn scholarships to universities, further facilitating their future growth.

Tokyo Cement, Sri Lanka's leading manufacturer of cement and concrete, initiated the Super Quiz in 2013 to foster the pursuit of knowledge and competitiveness at the secondary educational level, overseen by the Ministry of Education. Tokyo Cement is a long-time proponent of Sri Lanka's nation building initiatives, having recognised the need to lay a strong foundation in the field of education to prepare the country's workforce for tomorrow.

Now in its third edition, the Tokyo Cement Super Quiz offers up over Rs. 5 million annually in cash prizes alone, in addition to much, much more spent in promoting educational activities island-wide, which in turn foster excellence in education and academia. A truly massive corporate social responsibility initiative, last year's quiz saw 632 schools competing at the preliminary level, with the televised quiz program itself having won numerous, prestigious local awards during its inaugural season.