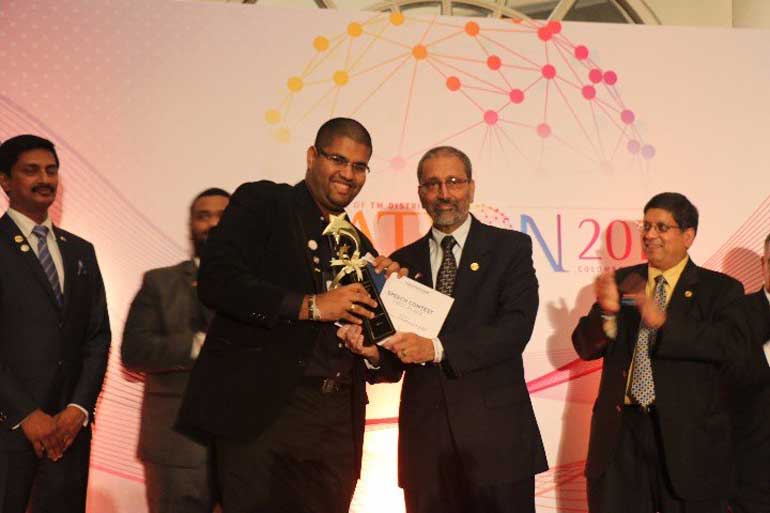 Best of speakers from Sri Lanka and Tamil Nadu, a professional yet entertaining ambience and an air of friendly rivalry in the battle for titles to be won by nothing else but the mighty of words. This is a summary of Ovation 2015.

Among the many clubs fielding a contestant, there was also South Asia's first Toastmasters club; the Colombo Toastmasters Club and its hopeful, Tharindu Ameresekere. He was competing in Table Topics Speech Contest, popularly known as Impromptu Speech competition.

Tharindu is a senior CIMA lecturer and entrepreneur in the field of social media consultancy. He is also a regional corporate trainer in digital marketing. The topic was "I was not made for this" and Tharindu kept the audience going with a humorous story on a game of golf he tried and how miserably he failed but how his mother's words lifted him up and he ended with a strong message: "When your heart says you are not made for this, say you are made for this and take your next shot."

This was the third time in the history of the club that a member had won the Table Topics title. Tharindu paid tribute to his fellow members of the club for giving him the support throughout, including the President of the club TM Sarmaa Mahalingam and also his current mentors including TMI International 2nd Vice President DTM Arunasalam Balraj and his late mentor TM Ananda Chittampalam.