The Europe Business Assembly has a reputation for being one of the oldest and most prestigious institutions when it comes to
recognising the achievements of individuals in the business world.

At the European Business Assembly award ceremony held in Germany, Sumith Jayawickrama was awarded the title of 'Best Manager'. This award signifies that Sumith was the industry leader when it came to the management and running of a successful business.

Sumith is currently employed as the General Manager at Basilur Tea Exports Ltd., a high-quality tea manufacturer based in Sri Lanka. Sumith oversaw the entire process from the construction of the office and factory buildings right up to the implementation of the ERP systems at Basilur Teas.

After graduating, he was employed as a trainee at a large multinational company in Sri Lanka. Due to his excellent performance he was quickly promoted up the corporate ladder. However, the company later went bankrupt, leaving hundreds of employees including Sumith unemployed.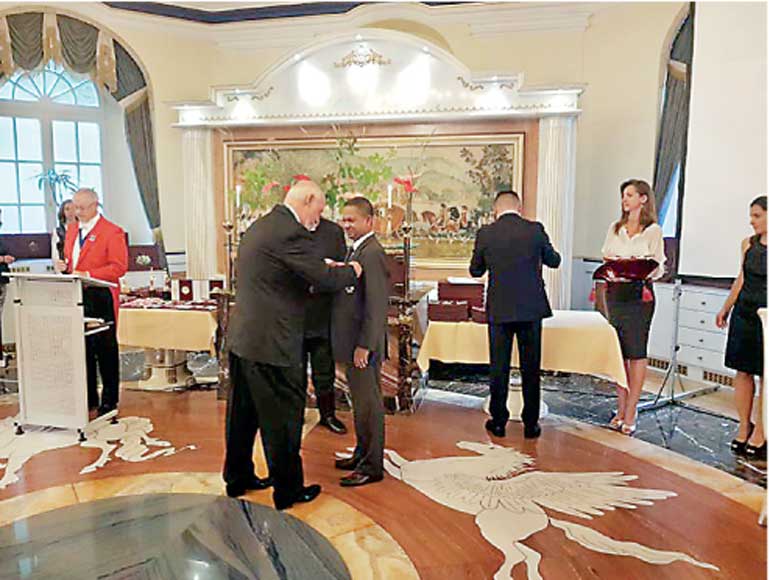 This catastrophic situation triggered a need within him to devote his life to finding out the reason for business failure and its solution. He began by reading book after book, thesis after thesis and journal after journal on the subject of business failure. Using this knowledge, he implemented the latest management concepts such as ISO, HACCP, 5s, Kaizen, six-sigma, JIT, and lean production in the organisations which he was employed during his 30 years of experience.

However, after all this, he learnt businesses could still fail. He knew that the biggest flaw with all academic writing was that it was just that, academic. He realised that the key to finding the reason behind business failure was not to generalise the problem but rather to use a hands-on approach with every organisation to identify the key factors that lead to success. As a result, he has managed to develop his own unique systems which are easy to implement within the Sri Lankan business culture to achieve higher results.

These systems have seen him become one of the most sought after managers and leaders not only in Sri Lanka but also around the world. His implementation of personalised systems dedicated to business success has seen him win award after award.