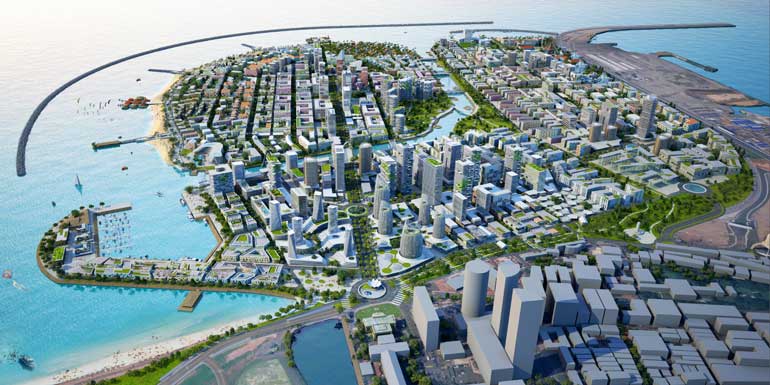 By Oxford Business Group

In the wake of general elections earlier this year, Sri Lanka has emerged with a renewed emphasis on economic reforms and fiscal consolidation, which has allayed concerns for many local and foreign investors.

Until August, election delays had effectively created a wait-and-see approach in the private sector, with investors pressing pause on several high-profile projects. Most notably, the country's largest-ever foreign investment – the $ 1.4 billion Colombo Port City real estate project funded by the China Communications Construction Company – remains on hold as the year comes to a close.


Road to fiscal consolidation

Released in November, the 2016 budget signalled the new coalition government's first major policy declaration and included a reduction in investment ownership restrictions and a variety of tax incentives. The Government will be looking for these reforms to help boost foreign direct investment (FDI), which has averaged just 1.5% of GDP over the last five years, compared to an average of 3.1% among other "BB"-rated countries.

Nonetheless, concerns remain over the Government's ability to improve revenues while also reining in expenditures. The Government announced a 5.9% fiscal deficit target for 2016, only a slight decline over the 6% forecast for 2015, and according to ratings agency Fitch, the budget 'provides no clear plan for fiscal consolidation over the medium term'.

Government revenues have been in decline since 2010, falling to just 12.3% of GDP in 2014 due to weak tax administration and collection structures. A further 6.4% drop in income tax collection is expected in 2016, placing greater pressure on other revenue streams to support the Government's projected 38% rise in overall revenue.

Adding to the pressure is a continued rise in expenditures, which are expected to reach22.3% of GDP in 2016, up from 19.1% in 2015, fuelled by major Government investments in infrastructure, healthcare and education.

The fiscal imbalance has been exacerbated by public sector salary hikes and increased social welfare spending in 2015 – some of the first moves made by the new coalition government – alongside price controls on green-leaf tea and subsidies on natural rubber and fertilisers.


Market measures

To help fund the deficit, Sri Lanka's Government visited international capital markets twice in 2015. In late May the country sold a $ 650 million, 10-year sovereign bond at a rate of 6.125%, while the second 10-year oversubscribed bond offer, issued in late October, sold at a coupon rateof 6.85%, raising some $ 1.5 billion.

The higher pricing of the second offer was attributed in part to a decline in Sri Lanka's foreign reserves – which fell from $ 8.8 billion to $ 5.6 billion in the 12 months to October 2015, according to figures from the Central Bank of Sri Lanka (CBSL) – as well as broader global economic uncertainty.

The rupee's decline, which mirrors a general weakening of Asian currencies this year, reached a record low of Rs. 143:$ 1 in late November, down some 10.5% year-to-date.


Trade figures

Declining crude oil prices – which fell by more than 50% in 2014 – offered some relief for the country's balance of payments, andwere ultimately passed on to consumers and businesses through state-led reductions in gasoline prices.

The country, which hopes to achieve 100% energy self-sufficiency by 2030, currently imports fossil fuels to satisfy around 44% of domestic consumption. Energy importshave traditionally cost the country $ 5 billion per annum in foreign exchange, equivalent to roughly 25% of total import expenditure and nearly half of export income. According to the CBSL, declining prices and imports led to a 60.5% reduction in the nation's fuel import bill as of August.

However, these energy savings have been largely offset by Sri Lanka's rising import bill overall. An easing of duties saw consumer spending onimported motor vehicles nearly double y-o-y in the first eight months of 2015 to $ 905 million, according to the CBSL, though loan-to-value caps and higher taxes on vehicles, along with the depreciation of the rupee, are expected to curb consumer appetite into 2016.

Overall, exports continued to decline as a percentage of GDP in 2015, after falling by double digits in 2013 and 2014. On a cumulative basis, export earnings fellby 3.4%y-o-yin the first eight months of 2015, according to central bank data, largely due to weak global demand.

Industry stakeholderscontinue to underscore the importance of diversifying and adding value to Sri Lanka's export basket and trade relationships, replicating the country's earlier success in the garment market. A variety ofsectors, including branded tea, rubber products, gems, IT and business process outsourcing, are all seen as potentialavenues for expansion.


Tourism ranks as top performer

Tourism, meanwhile, posted record growth in 2015. Thanks in large part to Chinese tourists, whose numbers have risen more than 10-fold since the civil war ended in 2009, Sri Lanka saw arrivals surge over the year, surpassing the 1.5 million mark in November foran18.1% y-o-y increase.

Tourism, along with inward remittances, represents an important component of Sri Lanka's foreign exchange earnings, though both are vulnerable to volatility in international economic conditions.

As major international hotels, including luxury players Shangri-La and Grand Hyatt, continue to emerge in Sri Lanka, the country will be looking to reinforce its tourism profile overseas in 2016 and beyond.