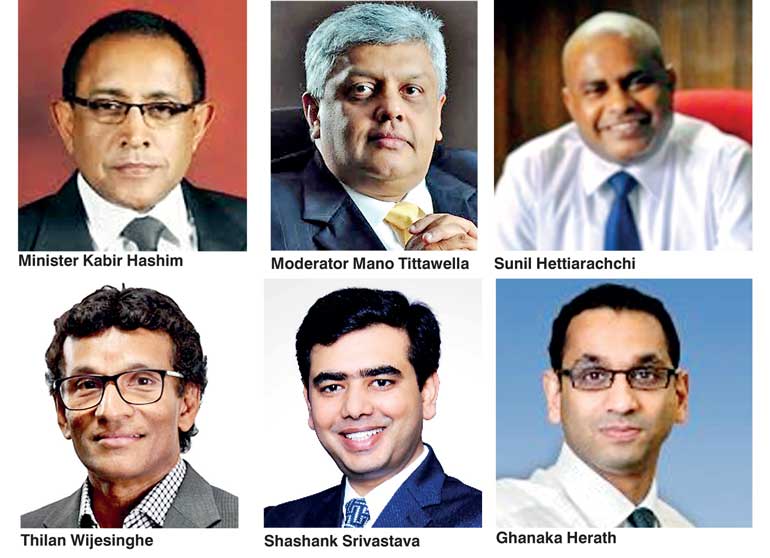 Sri Lanka's urgent need to execute critical reforms and build sound institutions to propel the nation's economic growth will come under discussion at the upcoming Sri Lanka Economic Summit 2017.

The discussion, titled 'Executing Reforms and Building Better Institutions' will deliberate on what reforms Sri Lanka must undertake within the next two to three years to drive the economy into high gear.

Ghanaka Herath, Partner of McKinsey and Company, Shashank Srivastava, Managing Director, WSD Consulting and Former CEO of Qatar Financial Centre and Thilan Wijesinghe, Chairman and the Acting CEO of the Public Private Partnership Unit of the Finance Ministry and the Chairman of TWCorp will deliver presentations at this session.

The trio would later join in for a panel discussion, which will also include Minister of Public Enterprises Development Kabir Hashim and Sunil Hettiarachchi, Secretary to the Ministry of Education. Mano Tittawella, Chairman of EAP Group and Secretary General for Co-coordinating Reconciliation Mechanisms will moderate the session.

The session will focus on ongoing plans to fast track implementation in Sri Lanka's public sector, moves to diversify FDIs and Export basket, the way forward for implementing Public-Private Partnerships in Sri Lanka and also how the local private sector can engage in the ongoing activities to shape sound outcomes.

The session brings in vitality and timeliness to the summit, as currently there are several international agencies and consultancy groups working on the above areas to push forward Sri Lanka's economic transformation agenda. The two day annual summit, organised by the Ceylon Chamber of Commerce will take place on 25 and 26 July at the Cinnamon Grand Hotel, Colombo under the title of 'Execute – Transform - Realise'.

Sunshine Holdings PLC comes in as the Platinum Sponsor of the event, Standard Chartered Bank enters the fray as the Gold Sponsor, Fonterra Brands as the Silver Sponsor and Dialog Axiata is the Telecommunications Partner; whilst Janashakthi Insurance, Prima Group, and Nestle Lanka join in as the strategic partners. Echo Wave comes is the Digital Events Platform Partner and OMD of OmniCom MediaGroup is the communications partner. If you wish to take part in the event, please call on 115588877, email to events@chamber.lk or visit the event site www.srilankaeconomicsummit.com.