Softlogic's consolidated turnover continued its upward momentum to near Rs. 40 billion (up 35.0% YoY) during financial year 2014/15 with the final quarter recording a surge of 56.5% YoY in revenue to reach Rs. 11.7 billion.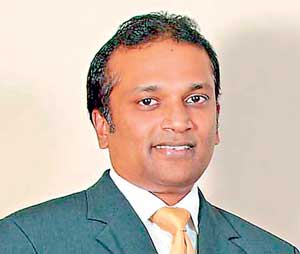 The year marks its pivot with the acquisition of Odel PLC to ensure greater synergy and breath. Critical management input and restructuring expertise both have seen the retailer rapidly and efficiently moving out of operating losses incurred the previous year to a healthy operating profit after six months of Softlogic's acquisition of this entity. The future now looks bright.

Needless to say, the Retail sector led the revenue ranking followed by ICT, Healthcare and Financial Services. Furthermore, in Leisure, a profitable turnaround was evident in 4QFY15 and is, in itself, an achievement during first year of its operations. Healthcare and Financial Sector were by their own right strong performers.

Nonetheless, the Automotive sectors, has been fraught with many challenges, and concerted effort to drive this sector better in the upcoming periods, is a top priority.

Group Gross Profit increased 28.3% YoY to Rs. 14.1 billion in FY15 with quarterly Gross profit recording a 35.4% YoY growth to 4.1 billion. Operating Profit increased 73.4% YoY to Rs. 1.2 billion during 4QFY15 to read a 22.1% YoY to Rs. 4.4 billion for the full year. Operating cost margins were contained at 27% during the year despite the Group's increasing scale of operation with notable cost savings emerging during the last quarter of operations (from 32.6% to 26.2% in OP cost margins).

Other Operating Income of Rs. 1.0 billion was a result of realised mark-to-market gains on equity and Available-For-Sale portfolio at Asian Alliance Insurance PLC (Rs. 585.9 million).

Primary contributors to Group Operating Profit for the year were Healthcare Services, Financial Services, Retail and ICT. Finance Income, primarily comprising of gains in Asian Alliance Insurance PLC's investment portfolio, registered a marginal decline of 3.7% YoY to record Rs.1.1 billion during the year while the quarter reported a decline of 75.7% YoY to Rs. 135.1 million.

The latter was primarily due to mark-to-market losses in their equity and fixed income portfolio being highly sensitive to treasury/ bond market rates. Of this Rs. 944.3 million was transferred as share to life policy holders/insurance contract liabilities during the year while the quarter recorded a transfer of Rs. 194.2 million. Finance Expenses increased marginally by 3.5% to Rs. 2.8 billion during the period with market interest rates continuing to decline.

Consequently, Net consolidated Finance Expenses reduced by 9.0% YoY to Rs. 1.6 billion for the year. A gain of Rs. 513.4 million was recorded as change in fair value of investment property of Asiri Central Hospital at Horton Place during the quarter. Accordingly, Profit Before Tax recorded an exceptional growth of over 87.7% YoY to record Rs. 2.4 billion while the quarter registered a significant YoY growth of over three-fold to reach Rs. 930.5 million. Profit After Tax for the period was Rs. 2.4 billion, up 88% YoY. The quarter PAT was Rs. 747.7 million (up 263.5% YoY).

Earnings were predominantly derived from Healthcare and Financial Services Sectors, followed by Retail and ICT.


Healthcare services

Asiri Hospital chain continued its strong performance during the year with the sector turnover reporting Rs. 8.5 billion (up 9.7% YoY) during the year. Central Hospital Ltd was the top contributor (33% of sector revenue) to revenue growth followed by Asiri Surgical Hospital PLC (31%) and Asiri Hospital Holdings PLC (29%). Operating Profit witnessed a marginal decline to Rs. 1.8 billion during the year. The year proved to be a very competitive for private healthcare providers. Asiri, however, held its leading market position with investments made in high-tech equipment and medical innovation, which would increase revenue and enhance operating profits – so far locked up – in the upcoming periods.


Financial Services

The Financial Services sector recorded a top line growth of 7.1% YoY to Rs. 8.0 billion during the year. Asian Alliance Insurance PLC led the way of the Financial Service sector with an impressive performance to deliver PAT of Rs. 705.0 million followed by Softlogic Finance PLC with Rs. 216 million. The cluster concluded the year with a PAT of Rs. 779.3 million (Rs. 340.6 million in FY14).


Retail

Performance of retail cluster was enhanced with consolidation of Odel PLC's financials for the six months period commencing 2HFY15. The sector recorded a growth of 63.7% YoY in topline to Rs. 12.3 billion with the quarterly revenue more than doubling to Rs. 3.8 billion. Consumer Electronics Division's showroom count was 206 as at 31 March (255,894 sq. ft).


ICT

This year results proved to be strong for Information & Communications Technology sector. Revenue recorded a strong 55.3% YoY growth during FY15 to Rs. 9.3 billion. The results were mainly triggered by the telco sector. Samsung, the most recent telco operation, has been performing well since its initiation. Group IT division stood its ground despite fierce rivalry thus operating within annual budgets for FY15.


Outlook

With Movepick City Hotels targeted for completion early 2016, this would significantly unlock cash flows and improve revenues and contributions to the Group. With most sectors demonstrating promising results at this stage, a wave of growth expectations is clearly visible for the upcoming periods. Softlogic Holdings PLC (SHL) is a dynamic conglomerate employing over 8,000 people and having 45 subsidiaries across six diverse sectors – ICT, Retail, Healthcare Services, Financial Services, Automobile and Leisure.