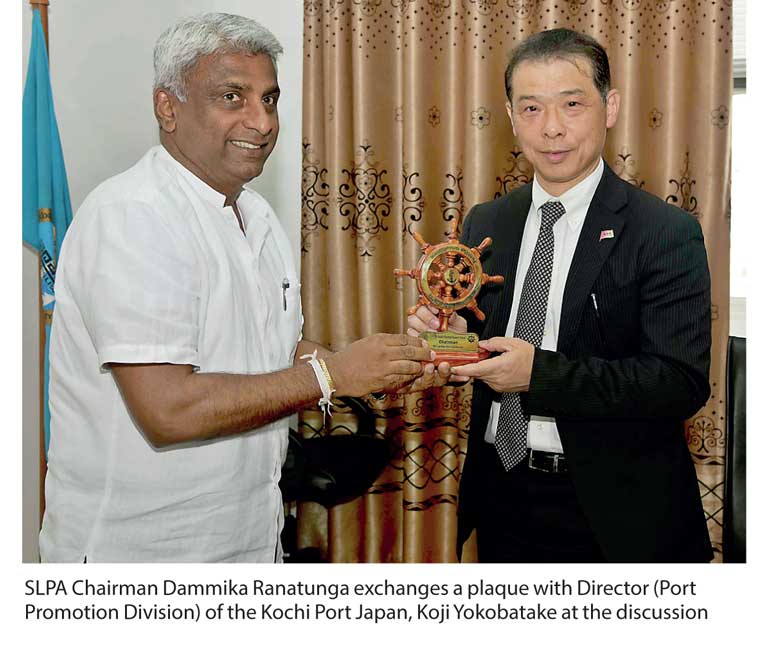 The Sri Lanka Ports Authority (SLPA) will host the General Assembly and Symposium of the International Network of Affiliated Ports (INAP) – 2017 on 30 and 31 August at Taj Samudra Hotel, Colombo.

The first round of discussions on the symposium was held on 24 April at the SLPA with the initiative of SLPA Chairman Dammika Ranatunga. A group of representatives from the INAP Secretariat at the Kochi Port in Japan attended the discussions. SLPA Managing Director H.D.A.S. Premachandra, Additional Managing Director of SLPA Janaka Kurukulasuriya, SLPA Chief Manager (Marketing and Business Development and Communication and Public Relations) Upul Jayatissa and Foreign Training Coordinating Officer S.D. Weerasinghe also attended the discussions.

Member ports including the Port of Colombo Sri Lanka, Port of Dangjin and Port of Mokpo in South Korea, Port of Kochi in Japan, Port of Tanjung Perek in Indonesia, Port of Subic Bay, Port of Cebu and Port of Davao in the Philippines and Port of Qingdao in China are expected to participate in the INAP – 2017 General Assembly and Symposium in August.

The SLPA Chairman will receive the Chairmanship of INAP 2017, with Sri Lanka being the host country for the symposium this year.