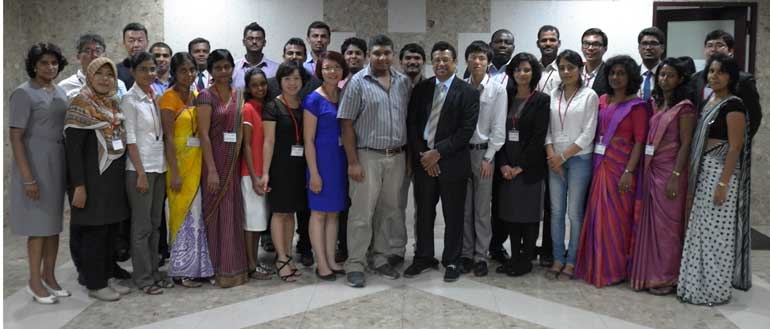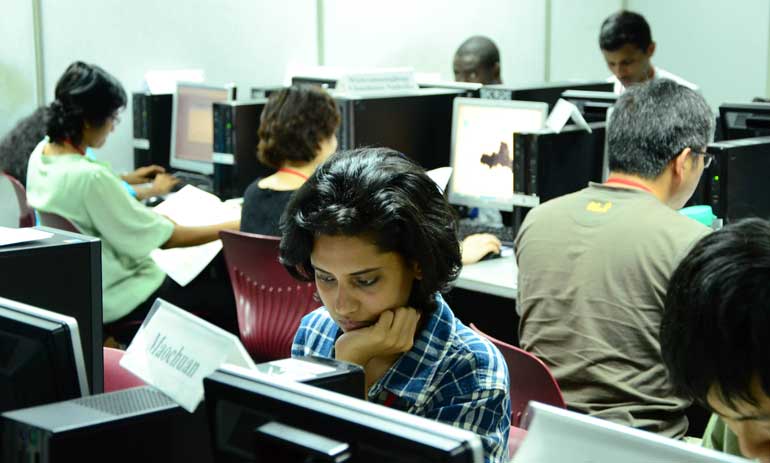 SLIIT, the premier degree awarding institute, in keeping in line with its vision of being a centre of excellence to advance and disseminate knowledge, recently hosted a 10-day training on Climate Change Downscaling Approaches and Applications (CCDAA) in the Water and Food Sectors in Asia.


Attracting post graduate students from around the world, lecturers, researchers, industry experts, officials from the Irrigation Department and Meteorological Department, this workshop was organised by the University Network for Climate and Ecosystems Change Adaptation Research (UN-CECAR).


The courses were taught by a highly qualified and diverse team of natural and social science scholars. Participants also received practical training in the use of Geographic Information Systems (GIS) in downscaling and modelling extreme climatic events. Everyone who completed the program was awarded a certificate of completion and a transcript from UNU-IAS.

"It was indeed a great opportunity for us to host such an esteemed training program. The participation of local and foreign experts created a great learning platform and helped us build links with professionals from the industry. We hope to start our masters programs, hence workshops of this manner is a good stepping stone for us," commented SLIIT former Dean Engineering Professor Ashok Peiris.


The University Network for Climate and Ecosystems Change Adaptation Research (UN-CECAR) which organised this workshop is a network of leading universities and organisations developing postgraduate education and research on climate and ecosystems change, and sustainability science.


Commenting on this initiative, Professor Srikantha Herath said, "Sustainability science was proposed by the global scientific community to address global issues. In 2009 we invited universities around the world to discuss their main concerns. All universities agreed on climate change since it's an emerging area in which many of us have no expertise on. We want to build a community of researchers in the Asian region. Hence, we created a network of universities on 2010."

This course which commenced in 2011 has covered different aspects of climate change, such as: The impact of fishing, building resilience to climate change, renewable energy and leadership for sustainability. Worldwide the training module consists of the following course categories: science of climate change and downscaling, dynamical and statistical downscaling methods, impacts on rice production and impacts on floods in Asia.


Last year this program was hosted by the Asian Institute of Technology (AIT) in Thailand.