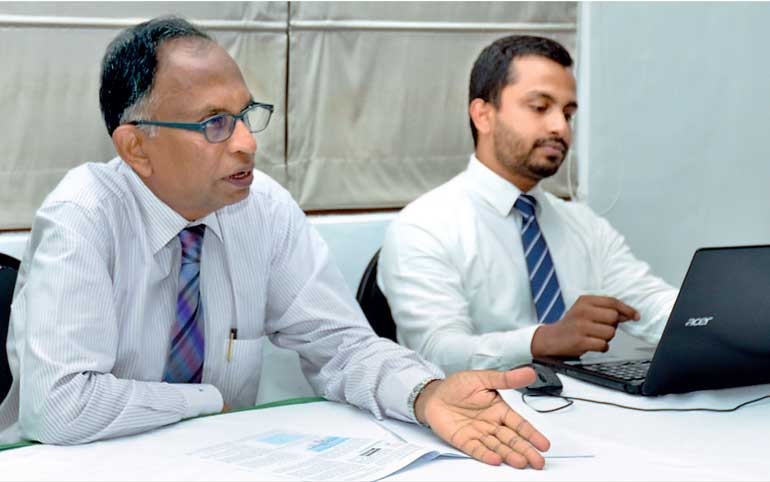 Sierra Cables Managing Director Shamendra Panditha (left) and Sierra Cables Manager Finance and Strategic Planning Prasad Boralessa – Pic by Daminda Harsha Perera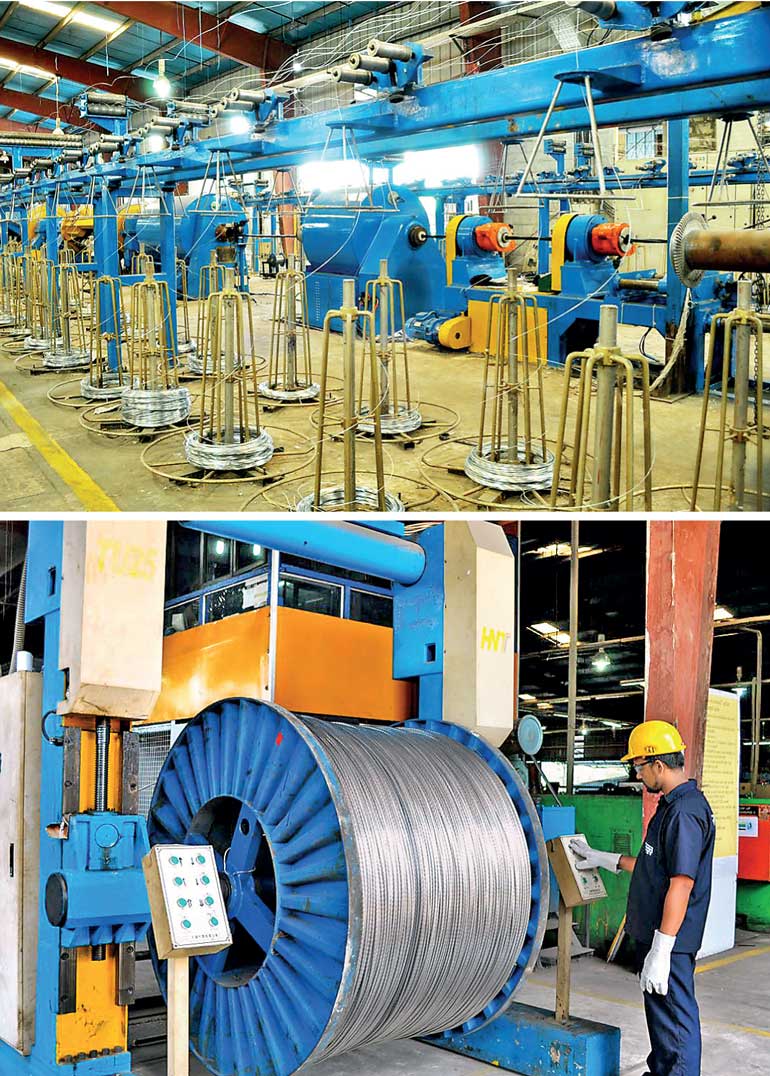 By Madushka Balasuriya

Sierra Cables PLC, with over 30 years of experience as one of Sri Lanka's leading manufacturers of electric power cables, has announced a $ 2 m joint venture with three Fijian companies to set up a power cable manufacturing plant in Fiji. SCPLC in a press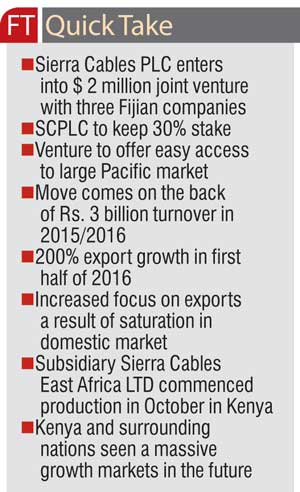 release described the move as "another important step" in their growth strategy as a global power cables manufacturer.

The agreement will see SCPLC take a 30% stake and provide technical expertise and marketing knowhow in setting up and managing the operation in Fiji. The remaining share of the business will be split between Vinod Patel and Company ltd. (VPCL), RC Manubhai & Co ltd., and Progressive Investments (Fiji) ltd. VPCL, an established Fijian company dealing in hardware, retail and exports, and RC Manubhai, one of Fiji's most trusted hardware companies will take a 30% stake each. Progressive Investments, a recently established investment company, will take up the remaining 10%.

The joint venture will also see competitiveness increase in a market dominated by a single player, Dominion Cables, which manufactures and exports power cables to neighbouring markets. Moreover, through the strategic Fijian investment SCPLC will gain access to a mass market of Australia, New Zealand, and Papua New Guinea as well as other Pacific countries, while also gaining duty free access to raw materials in Fiji.

"We have studied the Fijian market, and we can see that roughly 50% of the manufactured products are exported. It's not a very big market," noted SCPLC Managing Director Shamendra Panditha at a press briefing last week.

"In the Fijian operation we're only focusing on the manufacturing side. Manubhai and Patel will do the marketing part of it, because they have intimate knowledge of the export market."

Healthy growth

Also addressing the press was the company's Strategic Planning Manager Prasad Boralessa, who explained that SCPLC's recent focus on foreign markets was a result of market saturation domestically.

"As a public quoted company we have maintained our dividend policy over the past few years, but the main reason we're targeting the international markets is that the Sri Lankan market is getting saturated in terms of new orders," he said bringing to attention the electrification rate of the CEB, which is at more than 90%.

"Unless they change their method of electrifying, such as by providing underground cables, the market is more of less saturated at the moment," he added.

This saturation has seen SCPLC expand their export sales over the last four years. As a result, the first six months of 2016 have seen impressive growth in exports of over 200% with the company exporting cable products worth of over 170 million rupees.

"We have increased our focus on exports market which will be a profitable source of inward foreign currency to the country," noted Boralessa.

The growth in exports came alongside a 14.6% year-on-year increase in turnover, with the end of October 2016 seeing a net turnover of Rs. 2 b, to go with an over Rs. 3 bturnover for the 2015/2016 financial year. These figures are all the more impressive having come against a backdrop of challenging macro economic conditions driven mainly by the power transition in the country and the resultant temporary setback in resuming new projects.

"However, despite the challenging business outlook, Sierra Cables PLC surpassed the Rs. 3 b turnover level for the fiscal year 2015/16. Our distribution market and the exports market were the most significant contributors of this growth."

SCPLC has also taken a step towards diversification by setting up a UPVC pipes and fittings manufacturing factory.

Conquering Kenya

Building on their success on the international stage, SCPLC's wholly owned subsidiary established in Nairobi, Kenya, Sierra Cables East Africa (SCEA) ltd. commenced commercial production in October 2016. SCEA has already secured its first supply order worth 1,000,000 USD from Rural Electrification Authority (REA) Kenya.

"Kenya is an access point to several other landlocked African nations in the region, such as Ethiopia, Sudan, Somalia and Rwanda to name a few. We are expecting to expand our export sales to those markets as well in the future."

Apart from Kenya's favourable strategic location on the African continent, the Kenyan Government's 'Buy Kenya, Build Kenya' policy meant that for SCPLC to service the country they would have set up a manufacturing plant there.

"Duty concessions are provided for local manufacturers, free trade zones have been established and as a result manufacturers within Kenya get tax benefits," explained Boralessa, adding that Kenya's current electrification rate of around 35% is expected to double in the next five years, which offers great potential for SCEA in the Kenyan market.