The 66 year old Sri Lanka Pakistan Friendship Association has taken a bold step in transforming itself into the Sri Lanka Pakistan Friendship, Trade and Investment Association, in keeping with current trends internationally of the need to promote trade and investment between nations in a pro-active manner.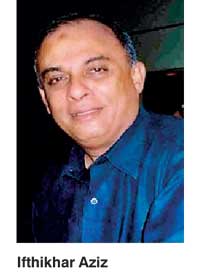 The first General Meeting of the new Association was held on Saturday, 12 December under the patronage of High Commissioner for Pakistan Maj. Gen (R) Shakeel Hussain. A new Constitution was adopted which provides for the Association to play an active role in enhancing trade and investment opportunities, cultural, educational and social links between the two friendly peoples of Sri Lanka and Pakistan.

The above meeting was preceded by a Special General Meeting of the Sri Lanka Pakistan Friendship Association at which the general membership approved the winding up of the Association and the adoption of a new Constitution for its natural successor, the Sri Lanka Pakistan Friendship, Trade and Investment Association.

A key feature of this new set up will be that the Association will comprise of a high profile Advisory Committee to the High Commission of Pakistan on Trade and Investment comprising of six Sri Lankans and six Pakistanis resident here from the business community, under the Chairmanship of the Association's President and will also assist businessmen, state sector Organisations involved in commercial activity from both countries and also help in providing consultancy services and guidance, advice, assist in resolving commercial disputes, etc.

High Commissioner Shakeel Hussain and President Ifthikhar Aziz addressed the membership.

Membership is open to nationals of all communities and ethnicities of both countries and others who are keen on engaging in business and professional services between the two countries. More details can be obtained by accessing our website www.slpfa.org
The following were elected to the new Executive Committee:

Patron:

Maj. Gen (R) Shakeel Hussain, High Commissioner for Pakistan

Vice Patrons:

Dr. Sarfraz Sipra, Deputy High Commissioner of Pakistan/Minister, Gen. (R) Srilal Weerasooriya and Prof. M.T.A. Furkhan

President: Ifthikhar Aziz

Vice Presidents: Dr. Farouk Mahmoud, Afzar Nomani, Dr. Yasmin Fazli and B.N. Jurangpathy

Secretary General: Fazal Lafir

Asst. Secretary General: Hisham Abdul Azeez

Treasurer: Rizwi Ismail

Asst. Treasurer: A.C.M. Fazli

High Commissioner's Representatives: Daud Ehtisham and Hasan Zaigham

Chair, Trade and Investment: Ifthikhar Aziz

Chair, Publicity and Promotional Activities: Daud Ehtisham

Chair, Fund Raising and Special Projects: A.M.A. Cader

Chair, Health and Social Welfare Activities: Dr. Sajjad Hussain

Chair, Educational and Cultural Activities: Fawziya Jurangpathy

Chair, Sports and Recreational Activities: Dr. M.G.M. Zurfick and P. Wijesuriya (Co-Chair)

Committee Members: Clarence Welikala, F. Ibrahim, Baber Taher, Dr. Vijaya Corea, Nawaziya Farook, Khadija Munas, Micheal Magala, Marliya Siddeek, Tasneem Jafferjee, M.C.M. Muneer, B.A. Niyas, Asraff Rumy, Sabrina Vaffoor.