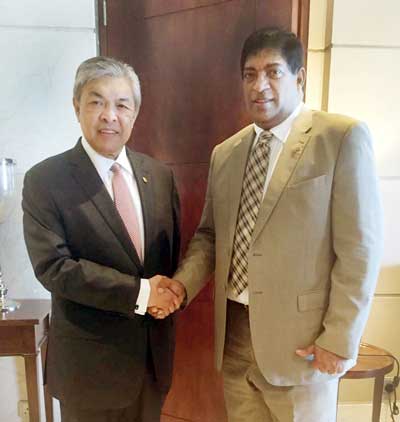 Malaysian Deputy Prime Minister Dr. Ahamad Zahid Hamidi who is in Sri Lanka on an official tour met Finance Minister Ravi Karunanayake yesterday, at the Taj Samudra Hotel.

During the meeting, Finance Minister Ravi Karunanayake discussed the Government's development plans and measures taken to give more opportunities for foreign investors.

Responding to Karunanayake, Hamidi said that he expected to coordinate with top level Malaysian investors to exploit business opportunities in Sri Lanka. He also pointed out that the Sri Lankan Government's commitment to create conducive environment for foreign investors was of paramount importance.