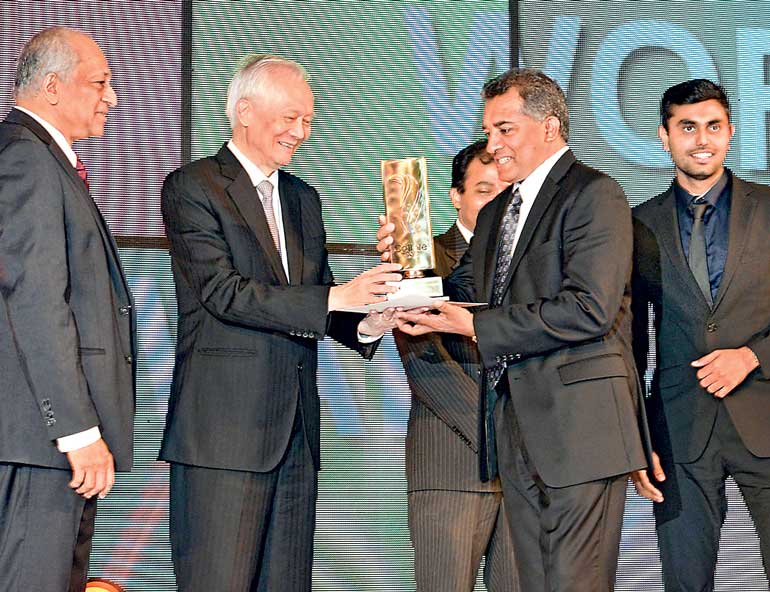 JAMPhoto, the pioneer in Sri Lanka for digitally printed photo books won the award for the 'Best Digital Printed Items' at 'Collate 2016' – the print industry exhibition, conference and awards organised by the Sri Lanka Association of Printers.

The award was in respect of a photo book produced by JAMPhoto, the company that broke new ground in the local photo imaging market three years ago when it commenced operations as Sri Lanka's first specialist photo book producer, using a sophisticated HP Indigo Digital Press.

"The category in which we competed was open to an extensive range of digitally printed items, not just photo books," JAMPhoto Chairman and CEO Ashan Abeyesundere said. "We are therefore delighted to win this award, which is a testament to the quality and creativity of our products, as well as to the future potential of the company."

A member of Papyrus Corporation, JAMPhoto has a 4,000 square foot facility in Bambalapitiya which offers wedding photographers, designers, event organisers and virtually anyone who wishes to produce an elegant Photo Book, the expertise to do so.

JAMPhoto's tagline of 'Everlasting beautiful stories' encompasses what the company was set up to do: help document momentous events through high quality, custom-made photo books in sizes ranging from 5" x 7" to 12" x 17" with pages made up of a range of specialist papers and substrates, purpose-designed binding and luxurious covers that easily outmatch conventional albums.

The company has also launched Sri Lanka's first online photo book creation service, offering enthusiasts a facility to design and order their photobooks via www.jamphotobooks.com.

Collate is an important event in the calendar of the Sri Lanka Association of Printers. It is held every two years and brings together the print industry of Sri Lanka to showcase the product, quality and excellence in printing of its members. The Collate 2016 Exhibition took place from 18 to 20 March at the Sri Lanka Exhibition and Convention Centre (SLECC).

Papyrus Corporation comprises of JAMPhoto, Papyrus Papers, the market leader in Sri Lanka for fine and specialty papers, the digital quick-print specialist Print Point Ltd. and Ashalin Investments Ltd., the Group's property management company.