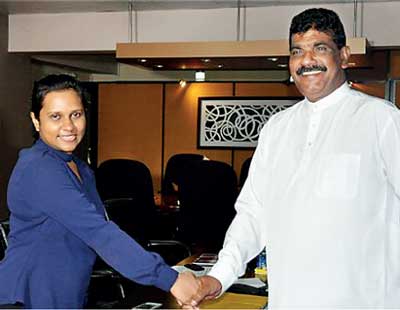 The Government has taken several steps to uplift the local ornamental fish industry internationally and as a step in that program an international ornamental fish exhibition will be organised in Sri Lanka in 2018, State Minister of Fisheries Dilip Wedaarachchi said.

Wedaarachchi emphasised that such an exhibition would be able to increase the foreign demand for the ornamental fish export industry and it would be a great opportunity for the country to earn a large amount of foreign exchange.

Minister Wedaarachchi made these remarks when K.M. Chamini Dinusha - who finished first in the 'Short Tail' ornamental fish category at the Aquarama 2017 international ornamental fish exhibition held in Guangzhou, China - called on the Minister recently.

The State Minister, congratulating Ms. Chamini Dinusha on her achievement, said that these international victories were much-needed for the country.