At the recent investor forum held at the Ministry of Development Strategies and International Trade, State Minister Sujeewa Senasinghe met with 11 existing investors to address issues and bottlenecks they faced when starting new projects or expanding existing investments under the BOI.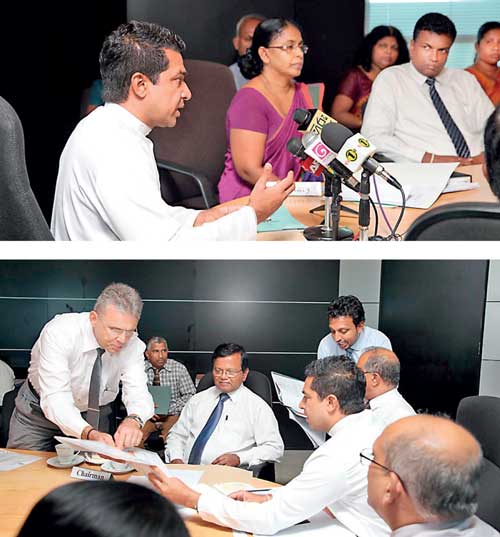 Assisting the State Minister were Secretary to the Ministry Chandani Wijewardana, Chairman of the BOI Upul Jayasuriya, Senior Officials of the Ministry, the BOI and other State agencies involved in the approval of investment projects.

The Minister stated that the purpose of the Investor Forum was to ensure that approvals take place in the shortest time possible. He added that there are instances where it could take up to three to four years for projects to be resolved because additional approvals of other institutions and line agencies are required.

He added that the Government was taking proactive steps to address in the long term the bottlenecks faced by investors by setting up two new agencies, namely the Agency for Development and the Agency for International Trade which are to be established shortly. The Minister also said that ideally the timeframe for approval of projects should be about two months.

The forum sought to resolve the issues faced by 11 enterprises. However, in more complex cases the ministry has set up a higher committee consisting of Senior Officials of the Ministries and the BOI. Beyond that projects could also be examined by the Cabinet. Hence a comprehensive mechanism is now in place to address the issue of investments in Sri Lanka.