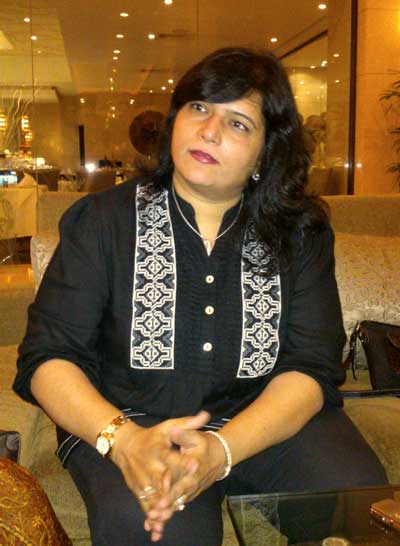 Worldex India Director

Arti Bhagat
Intex South Asia is a unique networking platform which, for the very first time in South Asia, is bringing together suppliers and buyers from across South Asia and other parts of the world to Sri Lanka.

Intex South Asia will be held on 16 and 17 November at the Sri Lanka Exhibition and Convention Centre (SLECC), Colombo.

To showcase cutting-edge, contemporary yarns, apparel fabrics, denim fabrics and clothing accessories as well as their innovations in design and development of wide-ranging products from Sri Lanka, India, Pakistan, Bangladesh, China, Hong Kong, Taiwan, Singapore, Indonesia and Korea, Intex South Asia has created dedicated zones and special group pavilions which will provide many new impressions, ideas as well as help forge new business connections. The special Group Pavilions at Intex South Asia include: India Pavilion of Yarns and Fabrics, International Pavilion of Yarns and Fabrics, India and International Accessories Zone, International Denim World - Exclusive zone for Denim Fabrics, Trends Zone showcasing designs and forecast for Spring/Summer Collection 2016.

Worldex India Director Arti Bhagat said, "There is a clear shift from the west to the east. While the western economies are slowing down, the economies of South Asia are among the fastest growing in the world. Industry and business is coming to this region and Intex South Asia is there to speed up this process while ensuring that genuine buyers from around the world meet with quality suppliers at the only international sourcing show in South Asia."

Commenting on its added value for the industry Sri Lanka Apparel Exporters Association President Saif Jafferjee said that a wide range of exhibitors are expected at Intex from across the apparel supply chain from yarn, fabrics, accessories and services.

Jafferjee continued to explain that the objective of industry is to achieve $ 8 billion in the next five years and moving up to be in the top ten apparel exporting countries. Industry capacity expansion in the future will be focused on the north and east which had a lower scale of investment in the past due to the conflict, and will be part of the new phase of development.

Intex South Asia 2015 will create the ideal setting to make Sri Lanka the central location in South Asia and surrounding regions for buyers and suppliers to connect, source, trade and expand.