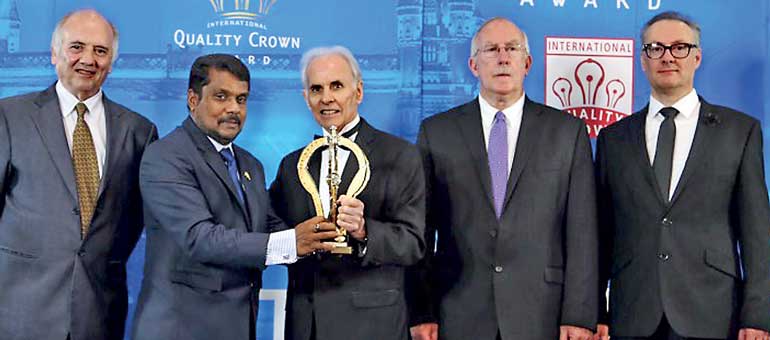 Business Initiative Directions (BID) recently recognised Hypromac Engineering Services of Sri Lanka for Commitment to Quality, Leadership, Technology and Innovation in the pursuit of excellence.

This merit is internationally acknowledged through the 2016 International Quality Crown Award received by Rajapakhsa Mudiyanselage Kithsiri Gamini Rajapakshka, Proprietor as a quality leader in representation of Hypromac Engineering Services at the Guoman Tower Convention Hall London, from the President of BID, José E. Prieto.

By receiving the 2016 International Quality Crown Award, Hypromac Engineering Services makes Total Quality Management a core focus for continuous improvement in order to maintain the leadership in its sector and community.

Hypromac Engineering Services has become an example of perseverance in the field of quality.