Hayleys Plc yesterday announced that Aravinda Perera had been appointed to its Board of Directors effective from 12 September 2016.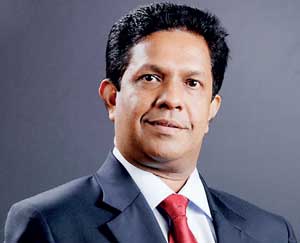 He has also been appointed Chairman of the Audit Committee for the group. Additionally, Perera has been appointed to the Boards of Fentons Ltd. and Hayleys Industrial Solutions Ltd., both subsidiaries of Hayleys Plc.

In an illustrious career in the banking sector spanning three decades, Perera served as Managing Director of Sampath Bank Plc prior to taking up this appointment at Hayleys Plc. He was also on many Board Subcommittees as an Executive Director during his tenure at Sampath Bank.

Perera is a member of the Institute of Engineers (Sri Lanka) (MIESL) and a Chartered Engineer (C. Eng.) He is also a Fellow Member of the Chartered Institute of Management Accountants (UK) (FCMA) and a Fellow of the Institute of Bankers – Sri Lanka (FIB). He also holds an MBA from the Post Graduate Institute of Management of the University of Sri Jayawardenepura.

In honour of his contribution to the banking industry in Sri Lanka, Perera was presented with the CEO Leadership Achievement Award 2016 by the Asian Banker. He was also the recipient of the prestigious Platinum Honours – 2014 Award conferred by the Postgraduate Institute of Management Alumni (PIMA) of the University of Sri Jayawardenepura.