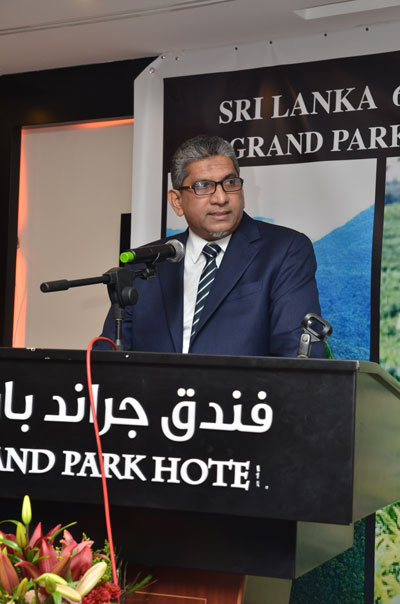 'Ceylon Tea' is very popular in Palestine and there are a number of leading importers in the main cities. Even though statistics do not show the actual imports of Ceylon Tea from Palestine, the importers are importing tea through Ashdod harbour in Israel. All financial transactions including opening of letter of credits are done in Jordan.

Compared to other countries, Palestinians are facing immense difficulties in importing tea. However, they are importing tea from Sri Lanka amidst all these difficulties but it has not been highlighted to others.

Abdul Naser Saduldeen, a leading Palestinian Tea importer has been importing Ceylon Tea from 1971. During the year 2015, he alone imported tea from Sri Lanka at the cost of $ 7 million. He is also assembling and packing tea at Nablus City in Palestine under the trademarks of Al-Gghazaleen and Al-Nimer Tea and other businessmen imported at the cost of $ 650,000 approx. in one year.

According to the tea importers, two of them have stopped importing Ceylon Tea for the last two years. After the visit of the Ambassador, they have agreed to visit Sri Lanka to explore the possibilities of importing tea.

Ambassador of Sri Lanka in Palestine Fawzan Anver visited the tea importers and tea stores in Nablus, Jenin, Hebron and Ramallah Cities and had discussions with them and encouraged them to import Ceylon Tea. Arrangements also have been made by the Ambassador to send a tea delegation to Sri Lanka in March and the delegation will be accompanying him.

Out of the population of 4.5 million Palestinians, more than 62% of them consume Ceylon Tea. Action is being taken by the representative to increase the target of the tea consumption up to 85%.

The Ambassador also had meetings with many other leading businessmen and investors in Palestine and encouraged the importers to import Sri Lankan products such as spices, coconut, pineapple, rubber, etc; and also to invest in many fields in Sri Lanka.