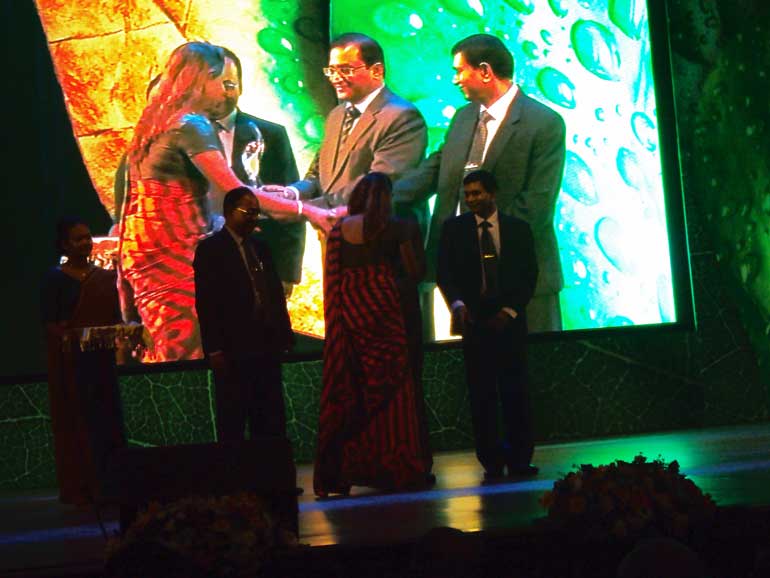 Siddhalepa Group Directress Vidyani Hettigoda receiving the award
The National Green Awards conducted by the Central Environment Authority under the Ministry of Mahaweli Development and Environment commended Hettigoda Industries Ltd. in appreciation of the contribution made towards environment conversation over the years. President Maithripala Sirisena was the chief guest of the ceremony held on 5 October at the BMICH.

Hettigoda Industries is an ISO 14001 certified company which received many environment awards such as National Cleaner Production earlier as well.

Hettigoda Industries has been maintaining over 250 herbal gardens in schools and providing dustbins to schools, religious and public places for the proper disposal of wastes. Educating school children on the importance of conserving the environment is one of the key areas of company CSR.