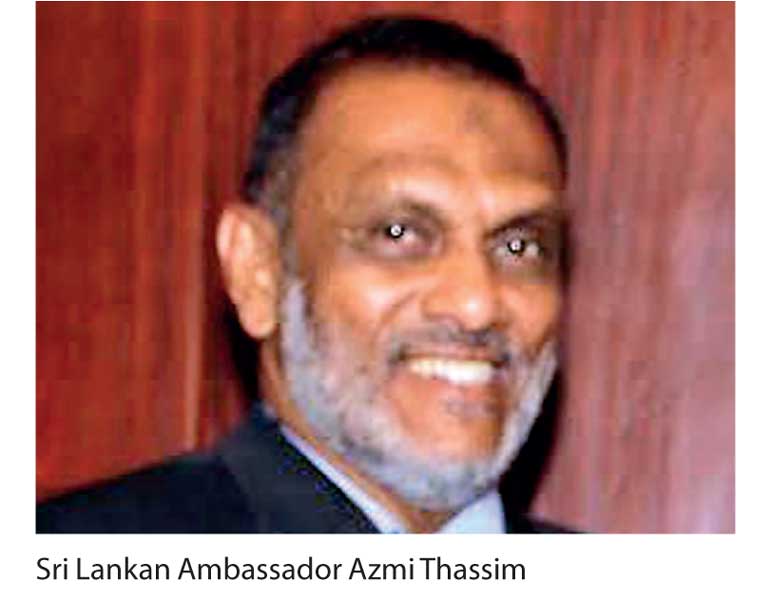 Riyadh: Sri Lankan envoy to Saudi Arabia has clarified that the hike in the fees for recruitment of Sri Lankan domestic helpers, including maids is by the private recruiting agents and the Sri Lankan Government has no involvement with the fees they charge.

Responding to Arab media reports, Sri Lankan Ambassador Azmi Thassim said on Sunday that Reports of a hefty rise in recruitment fees for Sri Lankan domestic helpers, including maids, are misleading.

"The Sri Lankan Government is not involved in the hike of recruitment fees because business transactions are done by private Saudi and Sri Lankan agents," Arab News quotes the Ambassador as saying.

A report published in local Arabic press said according to a Saudi recruitment official Sri Lankan recruitment offices have raised recruitment costs of domestic workers from $1,560 to $3,000, representing a 92% hike.

According to reports, the chairman of the recruitment committee of the Eastern Province Chamber of Commerce and Industry in Dammam, Hussain Al-Mutairi has said that Sri Lankan recruitment offices have stopped travel permits for their manpower and nullified all documents they received from the Kingdom in order to enforce their decision and put pressure on Saudi recruiters.

The Ambassador said the Kingdom and Sri Lanka will be holding talks soon to address the grievances of the parties concerned, and will hammer out a solution to the problem.

The Saudi Embassy in Sri Lanka earlier issued an instruction for Saudi recruitment agents to pay $1,560 to hire a Sri Lankan housemaid, he added.

In the run-up to the holy month of Ramadan and Eid festivities, Saudi Arabia requires more household workers.

Both governments are keen to talk and solve the issue, but "private business transactions between Saudi and Sri Lankan recruitment agencies cannot be stopped by the government until Riyadh and Colombo reach a settlement," the envoy said.

The report quoting Al-Mutairi said Sri Lankan recruitment offices have played with recruitment costs, which were at $1,560 as stipulated by an agreement signed between the Saudi and Sri Lankan offices.

He said Sri Lankan recruitment offices went against signed agreements and increased the monthly salary of housemaids from SR 1,100 (Rs. 44,700) to SR 1,300 (Rs. 52,800) starting February.

"The Sri Lankan offices wanted to force their Saudi counterparts to sign new contracts which are contrary to the rates set by the Ministry of Labor and Social Development," Mutairi said.

Al-Mutairi accused Sri Lankan recruitment offices of exerting enormous pressure on their Saudi counterparts.

He called on Saudi offices not to respond to these pressures. "A unified position from the Saudi side will make the Sri Lankan offices work in line with the unified price agreed upon by both parties."

Saudi Arabia is home to about 200,000 Sri Lankan workers, about 50% of them domestic helpers, mostly housemaids.