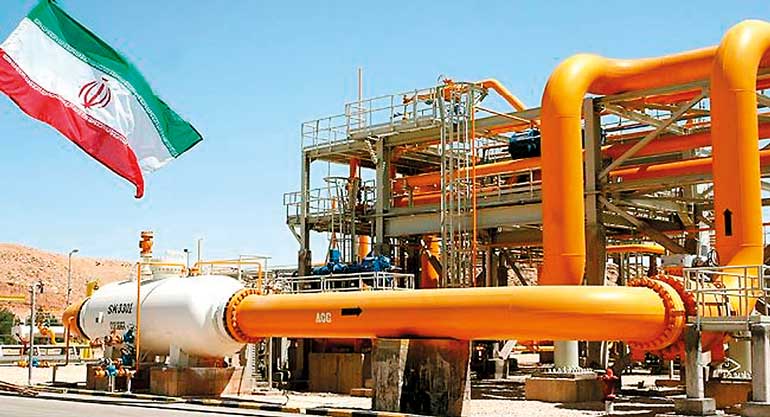 Teheran: The Sri Lankan Minister of Petroleum Resources Development Chandima Weerakkody has expressed hope that Colombo will resume oil and gas purchases from Iran, the Petro Energy Information Network of Iran reported.

Following a meeting with Iranian Minister of Petroleum Bijan Zanganeh in his Tehran office on Sunday, Weerakkody said Sri Lanka regards Iran as a big name as an oil supplier to the South Asian country and hoped that the two countries would sign good energy deals in the future.

He said Iran and Sri Lanka had been close and old friends and Iran was regarded as a key name in oil supply for Sri Lanka as the country's oil refinery was built for processing Iranian crude.

Weerakkody said despite the sanctions that curbed Iran's oil exports to Sri Lanka, the people still believed that the refinery was operating with Iranian crude oil.

The official said that the removal of sanctions was good news for the Sri Lankan people and government, adding, "We had very good talks today and we hope that the remaining issues will be resolved for enhancing mutual ties."

Speaking to Sri Lankan Minister, Zanganeh hoped that after the Sri Lankan minister's visit to Iran and talks, there would be an agreement for Iran's crude exports and Iran's oil sales to Sri Lanka would resume as it used to export 40,000 barrels per day of oil to the country, 93% of its oil needs, prior to sanctions.

After the imposition of sanctions, Sri Lanka's oil imports from Tehran stopped. Sri Lanka's only oil refinery at Sapugaskanda can only process crude oil imported from Iran.

Pointing to Sri Lanka's oil debt to Iran to the tune of $ 251 million, the Iranian Minister said regarding the implementation of the JCPOA, the ways of debt payoff should be clarified. Since debt settlement was stopped due to sanctions, he said the issue would be discussed in talks with the Sri Lankan party, hoping to reach a result.

Speaking about Sri Lanka's need to buy LPG, Zanganeh said there were global issues that needed to be resolved.