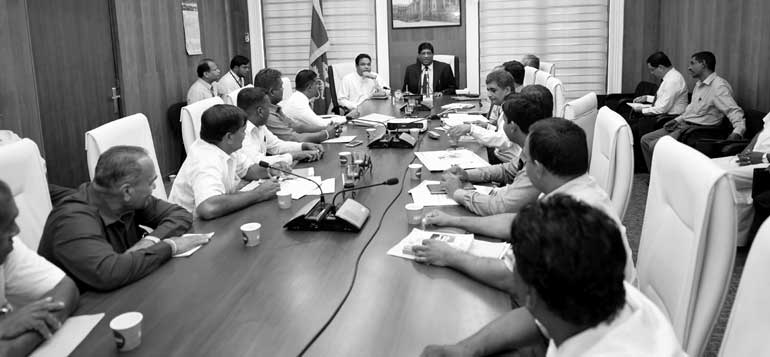 Soya farmers of Huruluwewa who faced a severe problem for a long period of time to fetch a reasonable price for their produce was solved on Thursday (1 September) at a meeting presided by Minster of Finance Ravi Karunanayake. Agriculture Minister Duminda Dissanayake, Rural Economic Affairs Minister P. Harison and representatives of Huruluwewa farmer organisations also participated in the meeting held at the Ministry of Finance.

Farmers explained their plight as there is only a small margin left between the production cost and the selling price of Soya.

The problem of soya famers should be solved permanently. A long term solution as well as a short term solution should be found to prevent the farmers from falling to this trouble again, Minister Karunanayake said.

Later, Health Minister Rajitha Senarathna was contacted over the phone during the meeting and the matter was discussed with him whether soya produce could be purchased at a reasonable price for the Government nutritional program. Subsequently, it was decided to purchase soya produce of Huruluwewa farmers at a reasonable price for the Government nutritional program.

Sri Lanka annually produces 24,000 metric tons of soya.

Secretary of Ministry of Finance Dr. R.H.S. Samaratunga was also present in the meeting.