An additional 10 kg free to 42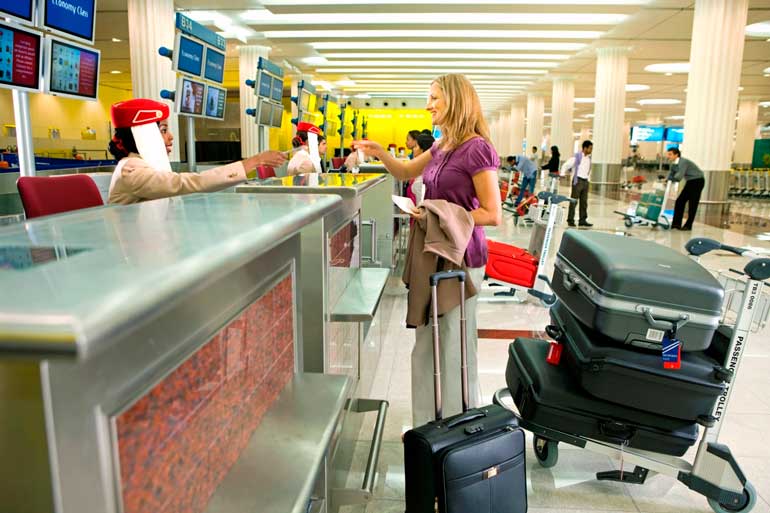 destinations in Europe and Australia or one additional bag of 23 kg to 9 cities in USAEmirates, a global connector of people, places and aspirations, is supporting students travelling for higher education from Sri Lanka to the USA, Europe or Australia, with an extra baggage allowance on outbound travel till end November.

Available for travel booked online on www.emirates.com/lk this exclusive extra baggage allowance allows students travelling to USA one additional bag of up to 23 kg, while students travelling to Europe or Australia receive 10 kg in addition to their 30 kg allowance on Economy Class travel, the airline said.

To be eligible, students travelling to more than 50 cities in USA, Europe and Australia served by Emirates flights, should be between the ages of 17 and 26, have the specified documents supporting their student status, and must book their travel before 31 October. Payment for their tickets should be made at the Emirates offices in Colombo or Kandy.

"Emirates is a preferred airline for students travelling from Sri Lanka for higher education because of our global network of 144 destinations, our 34 flights a week from Colombo, our student-friendly services and the great on-board travel experience," said Chandana de Silva, the award-winning airline's Area Manager for Sri Lanka and Maldives. "This extra baggage allowance is an example of our understanding of the needs of students travelling for the first time, or returning to continue their studies."

Students eligible for this additional allowance may also request a further extra baggage allowance online and receive the 10% discount currently offered to all Emirates passengers, if their baggage is unusually heavy, he disclosed.

These offers are applicable on both one-way and return Economy Class flights from Colombo.

Emirates currently connects Sri Lanka to the world with 27 flights a week from Colombo to the Maldives and Dubai and a daily flight to Singapore. The airline operates passenger flights to nine cities in the USA, and commences flights to its 10th destination, Orlando, Florida, on 1 September. In Europe, Emirates flies to 37 cities and covers Australia with flights to five cities.