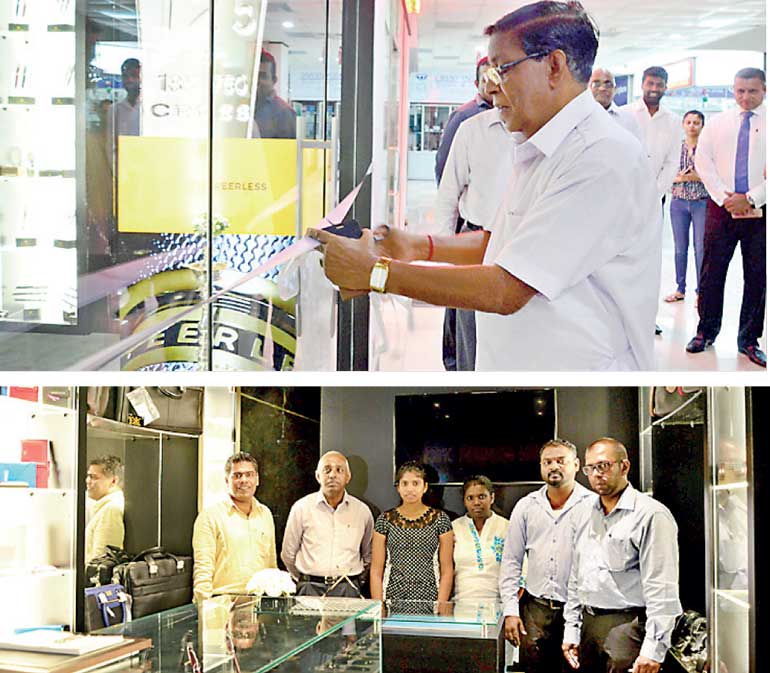 7 December marked the opening of an exclusive CROSS showroom showcasing the range of CROSS products and accessories at Liberty Plaza. The new exclusive showroom is the first CROSS Exclusive in Sri Lanka and also the first exclusive store in the world to roll out with the new themes and branding of CROSS.

The legend of the CROSS brand embodies inspiration, ingenuity and passion for excellence of how a pen came to symbolise achievement, human potential, and usable luxury. It's a story that began in 1846 by Richard Cross in America. Since that historic beginning, the CROSS brand has been crafting fine writing instruments for more than 160 years. The US-based A.T. CROSS Ltd. appointed Bookline as its authorised distributor in 2009 for Sri Lanka. Founded in 1991, Bookline was already well-established as a provider of world-class and quality stationery material.

CROSS is well known for its writing instrument lines, beginning with mechanical pencils and produced the first stylographic (a technological forerunner of the modern ball point pen) pens in 1879. CROSS has also expanded its collection to leather products and accessories, watches, journals, cufflinks, tie pins and name card cases. To experience the new range of luxury writing instruments and lifestyle accessories visit the new exclusive CROSS showroom at No: 7, Ground Floor, Liberty Plaza. Email: [email protected], telephone: 011 2506 910, 2575 375, web: www.bookline.lk.