Deputy State Enterprise Development Minister Eran Wickramaratne has been invited to be a panellist at a session at the upcoming World Economic Forum on ASEAN 2016 to be held in Kuala Lumpur, Malaysia from 1 to 2 June.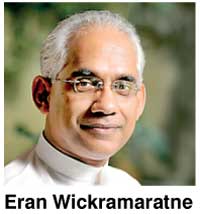 This session is scheduled for Wednesday 1 June from 11 to 12 at the Shangri-La Hotel, Reflection Room.

The purpose of this session is to explore how business, government and society can embrace the opportunity to build a more open and accountable system as digital technologies sweep across ASEAN.

This session will be moderated by Niall Dunne, Chief Sustainability Officer, BT.