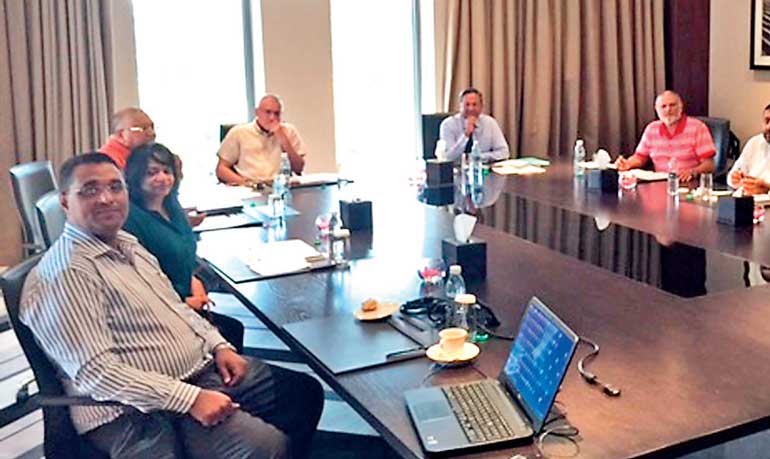 The Sri Lanka Business Council (SLBC) of Dubai held its board meeting on 20 August at the Pullman City Centre Hotel.

The meeting was attended by board members as well as the Consular General of Sri Lanka in Dubai, Charitha Yattogoda. In his capacity as the Consular General, Yattogoda also heads the trade mission for Sri Lanka in Dubai.

Along with the regular board meeting, the members also set aside this day to conduct a brainstorming session with a view to formulating the future strategy for the business council and its activities. Key areas of deliberations were based on identifying effective ways of improving the trade relationship between the UAE and Sri Lanka, positioning Sri Lanka as a popular leisure and investment destination and promoting Sri Lanka's world-famous tea.

In addition, the SLBC is also looking at efficient ways to offer support to entrepreneurs from Sri Lanka who want to launch their products in the UAE's markets. The objective of the discussions was also to identify ways for Sri Lankan senior professionals who are employed in Dubai to be actively engaged with the SLBC in promoting the country in Dubai.

With Sri Lanka holding the status of a safe destination which offers opportunities for direct investment, the SLBC is of the opinion that it is the ideal time to do their part to assist both countries and their people by raising their engagement to meet new opportunities and challenges.

Furthermore, the UAE is the major trading partner of Sri Lanka in the GCC and two-way trade reached $ 1.35 billion in 2015. It is also a time when companies from both sides are interested in venturing into each other's market.With the deliberations concluding on 20 August, the SLBC will firm up their plans in the next couple of weeks and then engage stakeholders in Dubai and Sri Lanka.