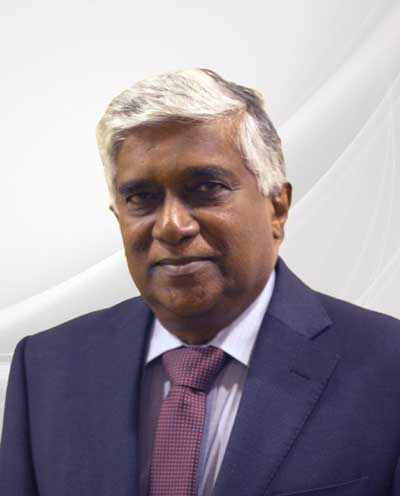 Deva Rodrigo
Business leader Deva Rodrigo has been invited to join the Board of Cargills (Ceylon) Plc as an Independent Non-Executive Director.

Cargills said its board, at a meeting on 29 July, approved to extend an invitation to Rodrigo to be appointed to the Board subject to shareholder approval at the next general meeting of the company.

He is at present he is the Senior Director at Cargills Bank.

Rodrigo, a chartered accountant, had a career with PricewaterhouseCoopers, joining the firm in East Africa in 1974 and serving in its London offices in 1980.

He was a Founder Partner when PwC established its Sri Lankan firm in 1981 and held the position of senior partner from 1992 to June 2006 when he retired from the firm. He was the Chairman of the Ceylon Chamber of Commerce from 2004 to 2006. He has previously held public office as a Director of People's Bank from 1999 to early 2003 and as a member of the Telecommunication Regulatory Commission from May 1997 to January 2002. Rodrigo was also a member of the Monetary Board of the Central Bank from 2003 to 2006 and of the National Council for Administration from 2004 to 2006. He is a Director of Chevron Lubricants Lanka Plc.

At present the Board of Directors of Cargills (Ceylon) Plc comprises L.R. Page (Chairman), V.R. Page (Deputy Chairman and CEO), M.I. Wahid (Managing Director and Deputy CEO), A.A. Page, S.V. Kodikara, A.T.P. Edirisinghe, S.E.C. Gardiner, J.C. Page, E.A.D. Perera, P.S. Mathavan and S. Mendis.