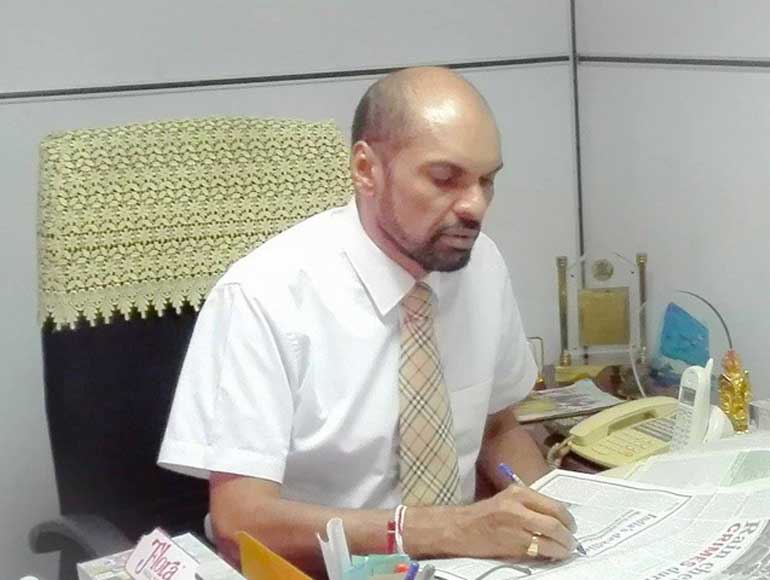 Chairman/Managing Director Upali Jayasinghe
The new building complex of D.P. Jayasinghe Group of Companies was ceremonially opened amidst religious observances by President Maithripala Sirisena recently. Located along the main Parliament Road in Rajagiriya, the building is the first of its kind in Sri Lanka. Built at a cost of Rs. 1.7 billion with the total value of the project costing two and a half billion rupees; the building is today the tallest structure in Rajagiriya.

The 10-storey building has central air conditioning, backup generators, fire extinguishers and fire exits. The ultra modern building with an area of 103,000 sq. ft. has a basement and a ground floor with two escalators.

"I believe this is the first time in Sri Lanka that a building has been facilitated with a car park capacity of over 100; in addition to its unique imported glass façade and other features. We have also used modern architecture for the exteriors and interiors," states D.P. Jayasinghe Group of Companies Chairman Upali Jayasinghe.

The building was designed by renowned architects Bandusena and Company, while the construction was carried out by L.H. Piyasena and Company. D.P. Jayasinghe is a family-owned conglomerate involved in construction and piling, transport, heavy machinery, clearing and forwarding, real estate and property, marine logistics, warehousing and container yards. The company with over 40 years of experience has the largest fleet of heavy machinery in the country.

The company has already embarked on its next building project opposite the offices of Virtusa with an eight storey complex, which will also house the company's head office. The new building is expected to be completed in January 2016, while the company envisages continuing its investment in many more new projects in the future.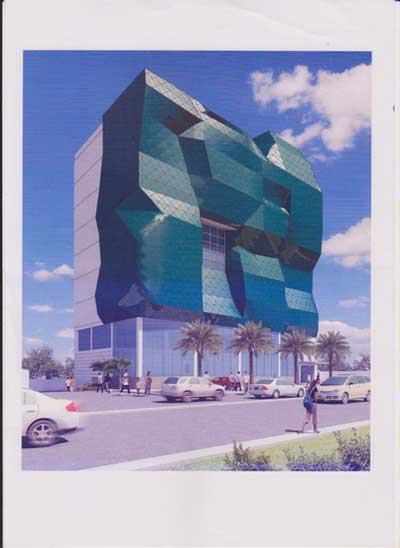 The façade of the new building complex at Rajagiriya