Damith Baduraliyage, the Leaf Production Manager at Ceylon Tobacco Company (CTC), recently returned from an international assignment in Uganda where he played a crucial role in supporting the elevation and enrichment of the quality standards currently in place at the Ugandan BAT leaf operation.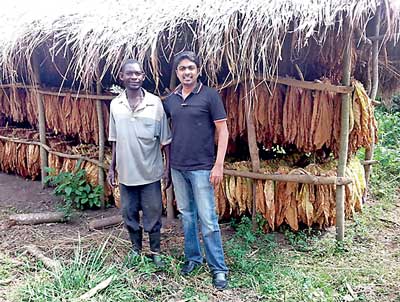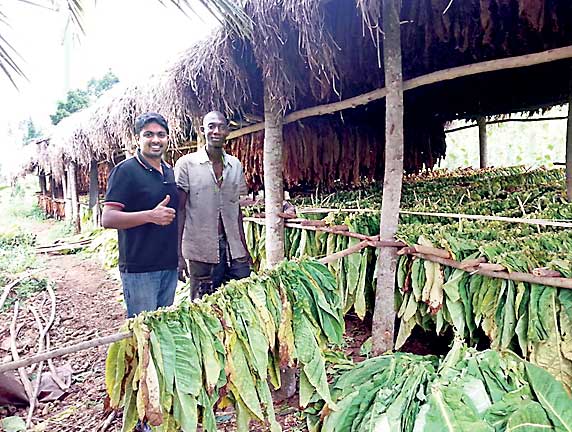 His 18-month stint in Uganda came as another step taken by the company to provide global exposure to its key talent, further establishing its stance as a talent hub within the BAT group.

CTC Chief Executive Officer Felicio Ferraz stated: "At CTC we strongly believe in developing the efficiency of all our resources which includes identifying and exporting talent to various countries within our BAT network. We are proud that Damith was able to use his stint in Uganda to help overcome some of the operational challenges faced with a few simple steps. CTC is committed to continuing to provide opportunities to its talent in foreign markets with the aim of developing its future leaders."

Commenting on his experience, Baduraliyage said, "It was indeed a privilege to be selected for this assignment of knowledge sharing and process elevation. It opened up avenues for mutual understanding and uplifting the holistic production and export processes of our company. I believe it gave me first-hand experience dealing with customers, as I was responsible for ensuring that they receive the right blends at the best quality standards."

During his time in Uganda, Baduraliyage operated in the role of leaf buying, blending and customer account management. He initiated engaging modular based training programs with over 100 Ugandan employees. In cohesion with all teams involved in current production processes, Baduraliyage introduced monitoring and feedback of quality to staff. This initiative resulted in the delivery of high quality crop to customers which in turn provided better returns to the farmers. In doing so, a synchronization of operations was brought about, which further improved customer relationships through proactive customer orientation with year on year improvements.

Baduraliyage further stated: "My time in Uganda was no doubt a step further in comprehending the importance of quality during extraction and delivery. Being a strategic source for BAT, I was privileged to be given the opportunity to partake in adding value to the BAT operation in Uganda. What's more, Uganda is a part of an entirely different and wonderful culture that I truly appreciated during my time there."

CTC strongly believes that talent export not only provides a platform for its employee development, but also acts to position Sri Lanka as a talent hub within BAT. Accordingly, the company facilitated the exposure of over 10 management level employees to international markets in 2014-2015.