Local consumers are today more receptive and appreciative of food, flavours and fragrances and are hence unwilling to compromise on taste and aroma.

Ceyoka Flavours as sole agents for Frey + Lau, a German company with a rich heritage of over 175 years, continues to provide an extensive variety of high quality flavour profiles and essential oils for customers including those in the food, beverage, pharmaceutical and cosmetics industries.

"Local manufacturers in the confectionery, beverages, ice cream, pharmaceuticals and personal hygiene sectors too have begun to understand and accept the profile drivers and flavour components that F+L can offer towards creating tempting taste experiences and distinct fragrance compositions and are in the process of accepting our fragrances, perfume oils and flavours," noted Wendall Lowe, Assistant Manager Flavours Division.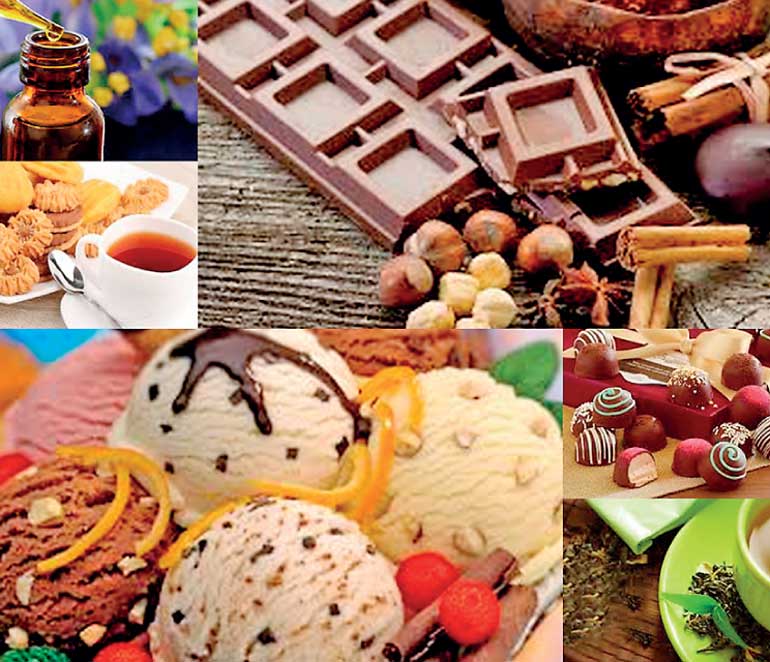 "What sets Ceyoka Flavours apart is F+L's unique flavours; its natural forms especially the essential and perfume oils. F+L use essential oils for the development of expressive flavors and fragrances unlike its competitors. The use of these extracted flavour components and its unmatched quality help towards quick acceptance and use by these companies," He added.

Additionally, Ceyoka Flavours through F+L's wide range of products can easily match the required flavour profiles to engage consumers' senses. State-of-the-art-machinery, distillation process, and superlative technical expertise are factors that help F+L match flavours and fragrances.

The flavour ranges and profiles offered by the company can also be adapted to different processing methods such as hot and cold processing, oils and water soluble; a cold processing method will be tolerable to a certain temperature while the hot method allows a high tolerance level where even at high temperature levels the flavour does not erode.

Moreover, for personal hygiene manufacturers who require a powder soluble product, the company offers liquid or granules depending on their required processing method.

With the need to keep pace with changing customer desires and transforming trends into flavours and fragrances, Ceyoka Flavours is committed to helping clients succeed. Offering flexible order quantities, best pricing and unrivalled flavour quality with an added advantage of stable shelf life, Ceyoka Flavours are geared to deliver the latest market insights and flavour breakthroughs.