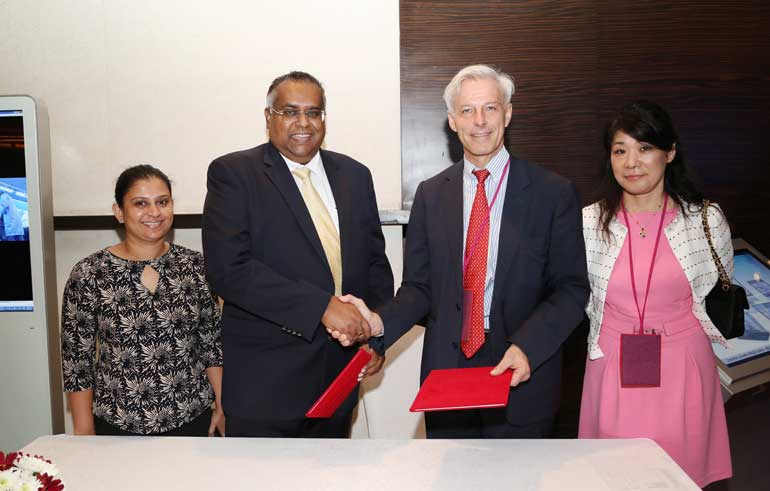 The Ceylon Chamber of Commerce and Zurich based Swiss-Asian Chamber of Commerce signed an MOU recently in a bid to promote trade and investments between Sri Lanka and Switzerland.

The signing took place in Colombo recently with the participation of CCC Chairman Samantha Ranatunga and Sri Lanka Committee of the Swiss-Asian Chamber of Commerce Chairman Mark Dangel, who respectively signed the MOU on behalf of each party.

"The purpose of this MOU is to establish a practical framework for the development of stronger business relations between the two Parties, and to set forth the procedures of cooperation, which can enhance the implementation of reciprocal economic objectives," a clause in the MOU said.

Accordingly, the two Chambers will encourage the exchange of trade delegations, experts and economic discussions between the two countries, coordinate to establish and expand a business network to help explore business opportunities.

The two chambers will also work on sharing reciprocal economic information, statistics and trade data and help facilitate trade contracts and activate joint projects.

The trade between Sri Lanka and Switzerland amounted to a sum of $ 229 million during the year 2015, with the trade balance favouring Switzerland. Sri Lanka during the year 2015 earned an income of $ 101 million by exporting to Switzerland, while its imports from the Central European country, amounted to $ 127 million.