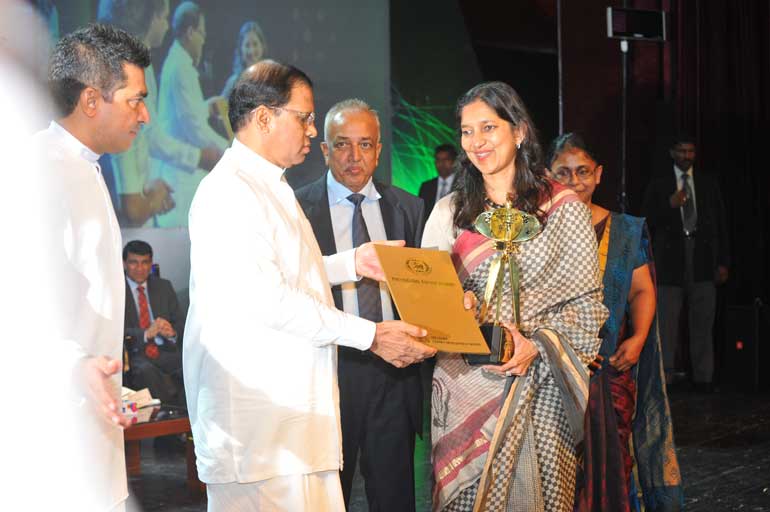 CBL Group Managing Director Sheamalee Wickramasingha, receiving the Presidential Export Award for Best Sri Lankan Brand Exporter from President Maithripala Sirisena.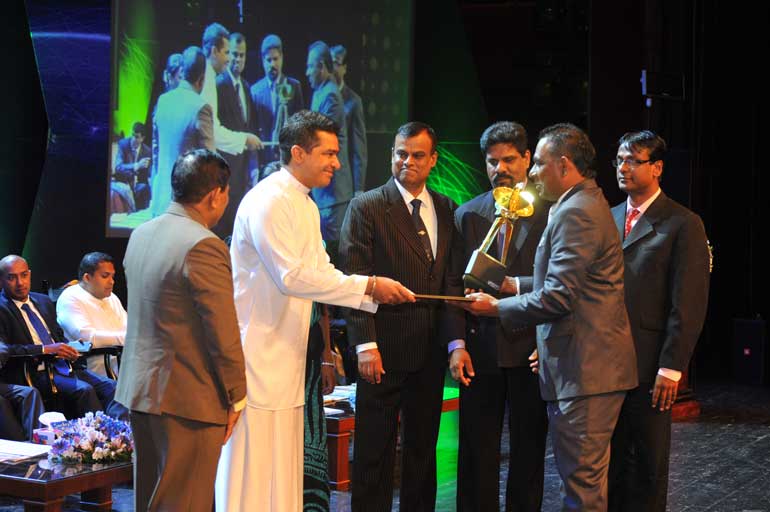 Ceylon Biscuits Limited (CBL), Sri Lanka's largest FMCG Conglomerate operating in the food and confectionary industry, walked away with five Presidential Export Awards and was recognised as the 'Best Sri Lankan Brand Exporter' for the year 2010 under the patronage of President Maithripala Sirisena at an event held at the Nelum Pokuna Theatre in Colombo recently.

The event that was organised by the Sri Lanka Export Development Board (EDB), recognized CBL's export performance in the F&B industry for the years 2010, 2011, 2012 and 2013 respectively. The selection criteria of the event, which was held after a lapse of several years, is based on contributions to overall export earnings, product development, market and social development made towards the country.

The most significant value of the Presidential Export Award is that it is presented to award winners by the President along with a certificate signed by the Secretary to the President as a symbol of its prestige and national recognition.

"Our commitment to quality and our constant drive to innovate has enabled us to successfully complete with global brands across all continents. We are honored to be part of our nation's export driven economy," said CBL Group Managing Director Sheamalee Wickramasingha.

As a major force in Sri Lanka's biscuit exports, Munchee, the flagship brand of CBL, which is a household name in Sri Lanka, has proven its leadership in both the export and local markets and accounts for more than 70% of the country's biscuit exports. Reaching the far corners of the globe, the conglomerate's global footprint covers over 55 countries.

In keeping with the exponential growth in its exports, Munchee recently built a new factory in the Avisawella free trade zone exclusively for exports. This is expected to bring in much needed foreign revenue to the regional economy through the generation of new job opportunities.