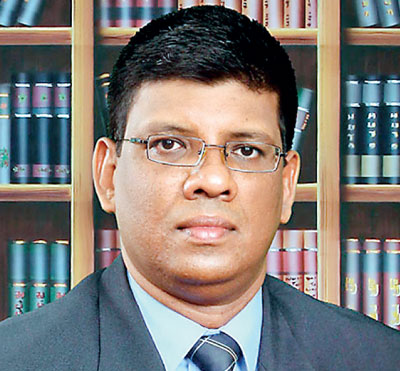 A rare jewel of a city amongst Sri Lankan cities, 'Mount Lavinia', is on the island's coastal stretch of land towards the country's south from its capital. It is like a golden casket holding many legendary stories and one of them has directly influenced the city to receive its name 'Mount Lavinia'.

Today Mount Lavinia City provides a paradise to tourists, with its peaceful ambience, pristine beaches, and grand accommodations. The distance from Mount Lavinia to the commercial city of Sri Lanka 'Colombo' is only 10 miles and this makes Mount Lavinia city one of the most sought after tourist destinations in the island.

However, Mount Lavinia City has very few international hotels and one of them is the world famous Mount Lavinia Hotel. Apart from these few hotels, there are many small motels, rest-ins and guest houses. Many tourists who stay in these inexpensive accommodations invariably face unfavourable incidents by local roamers and criminals. Blue Ocean Group of Companies now has come to their rescue by providing them with luxury apartments in state-of-the-art skyscrapers.

Led by accomplished business person and most sought after academic in Sri Lanka Thumilan, Blue Ocean Group of Companies ventured into the real estate and construction field about a decade ago with the purpose of changing the unfavourable scenario that tourists face in the country.

With Thumilan, Group Chief Executive Officer D.C.A.S. Pathmatilaka who has held high executive positions for a long time in his career life in public and private institutions, and a group of well famous professionals engaged in building condos in Sri Lanka.

Blue Ocean Group of Companies boasts over dozens of subsidiaries including highly reputed and 35 years of construction legend – Link Engineering – which directly supports the Group's venture of real estate and property development. Since all micro and macro machineries and expertise needed for construction are available within the group itself, Blue Ocean Group have the competency to provide the most affordable and the highest quality residences or apartments in the prime locations in Sri Lanka for their clients.

The skyscrapers in Mount Lavinia which Blue Ocean Group of Companies so far completed have kept an undefeatable record in the field. The two other state-of-the-art skyscrapers with over 100 super luxury apartments in Mount Lavinia City that they are building now with no doubt will be sold even before the completion.

Today hundreds of foreigners and local residents own or stay in their houses in three luxury residential projects in Mount Lavinia which were completed by Blue Ocean Group during the last few years. They are located in Mount Lavinia at No. 1, Samudra Mawatha, No. 48, Templers Road and No. 3, College Avenue. Blue Ocean's new two iconic skyscrapers that are being built in Mount Lavinia city at No. 30 Siripala Road and No. 6 De Alwis Road are gallant attempts to meet the high demand that the Group could not meet with its earlier Mount Lavinia residential projects.

Of both, the 10-storeys residential project at No. 30, Siripala Road is almost finished now and most of the apartments of it have already been sold. The newest one at No. 6, De Alwis Road has 15 storeys with 62 apartments. Designed with the collaboration of foreign and local architects, this iconic skyscraper provides ample evidence to star-class knowledge possessed by Blue Ocean Group of Companies of building state-of-the-art skyscrapers.

With these projects, Blue Ocean intends to meet the high demand from foreigners and locals who seek apartments and residences at prime locations in Mount Lavinia City. The homely ambiance and beautiful panoramas that foreigners seek when they search for accommodation in foreign countries, they can now have by purchasing or renting an apartment from Blue Ocean residential projects in Mount Lavinia City.

De Alwis Avenue apartments of Blue Ocean will be completed according to the latest models and highest quality. Keeping with the traditional appearance and accentuating most modern western styles, these residences provide every amenity that seekers of residences look for at affordable prices. It is the beauty of surrounding, mystic of the Indian Ocean, crystal soft sands of Mount Lavinia beaches, peaceful homely ambience of the city and tightly shield seal of protection that keep the Blue Ocean Group, Mount Lavinia residential projects on top in the ladder of real estate market in Sri Lanka. They are indeed unique and will change your perception of how much luxury, value and peace a real accommodation can have in Sri Lanka if you seek the assistance of the Blue Ocean Group of Companies.