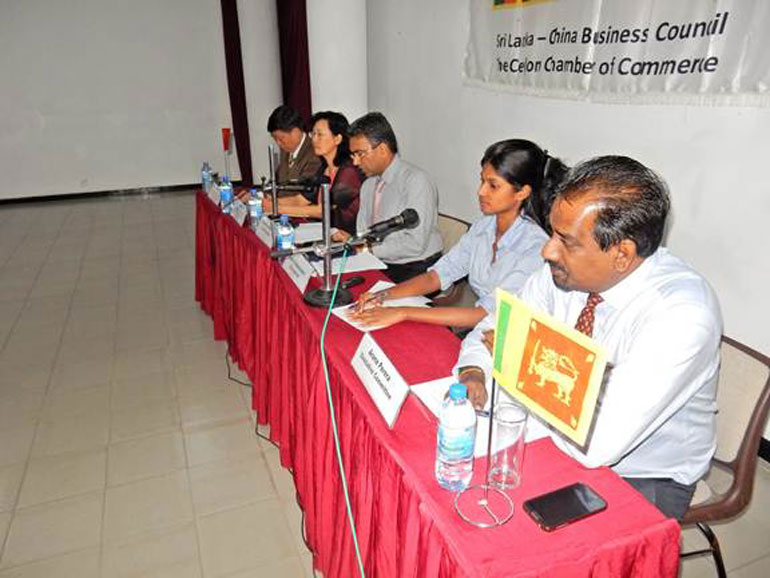 Main table (from left): Provincial Govt. of Yunnan Beijing Office Deputy Director General Xia Yun, Yunnan Province Department of Commerce Deputy Director General Sun Yun, China Business Council Vice President of Sri Lanka Yasantha Abeykoon, CCC Management Executive Lakni Dahanayake and Sri Lanka-China Business Council Exco Member Aruna Perera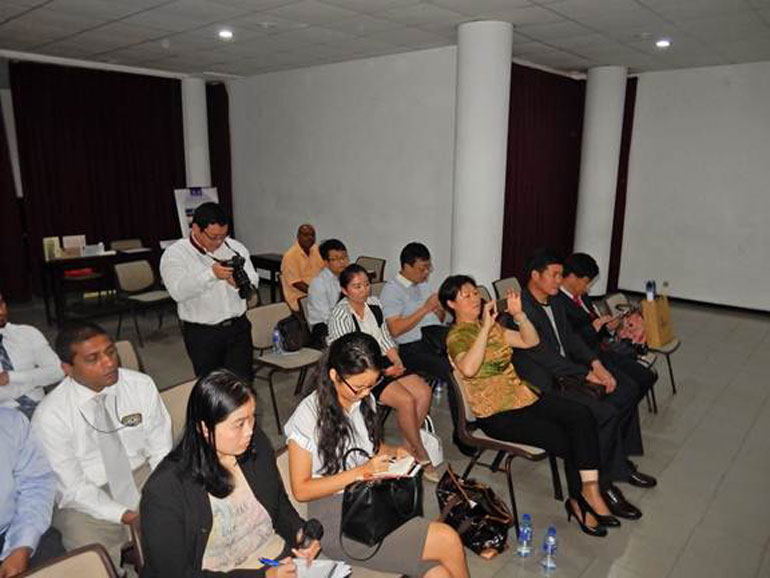 Participants of both Sri Lanka and China
A delegation from China's Yunnan Province visited Sri Lanka last week in a bid to boost commercial ties between the Chinese province and Sri Lanka.

The delegation from Yunnan, a province situated in the south-western parts of China, is focusing on doing more trade with Sri Lanka and also building partnerships with companies here.

Speaking during the occasion, Yunnan Province's Department of Commerce Deputy Director General Sun Yun said, "There is a huge space for developing ties between the two destinations."

In response, Ceylon Chamber of Commerce Sri Lanka-China Business Council Vice President Yasantha Abeykoon said that Sri Lankan businesses are keen on focusing on the Chinese market and the potential for two-way growth is very huge.

The delegation, which comprised of Yunnan Province State Officials and business executives held B2B meetings with eight Sri Lankan firms at the Ceylon Chamber of Commerce.

The delegation consisted of representatives from areas such as pharmaceuticals, tea and chemicals etc.