By Shannine Daniel

A social movement known as the Believers in Glass, which promotes the use of glass for the packaging and storing of food instead of other materials, was launched last week.

The aim behind this initiative is to create awareness and encourage people to use glass in their day to day lives, simply because it is the best choice for a sustainable lifestyle.

The unique properties and features of glass have made it distinctively preferable for food, making it the best packaging solution available. This is what provided the base for the movement 'Believers in Glass'. The movement believes that glass is the healthiest and the safest packaging material for the community and for the environment as well mainly since glass is 100% recyclable and be recycled within a short period of 30 days.

From Left: A.H.L.D Gamini Wijesinghe - Director Promotions & Environment Education at Ministry of Environment and Mahaweli Development, Sanjay Tiwari - CEO/Managing Director of Piramal Glass Ceylon PLC, Santosh Menon - Managing Director of BBDO Lanka, Dr. Waruna Gunathilaka - Head, Department of Toxicology and National Poison Centre and Consultant Physician at the National Hospital Colombo, Chandrika Thilakarathne - Director Consumer Affairs and Information – Consumer Affairs Authority, Ministry of Industry and Commerce, R.M.G.B Rajanayake - City Analyst and Dr. A.A.P Keerthi - Honorary Joint Secretary, Institute of Chemistry Ceylon, College of Chemical Sciences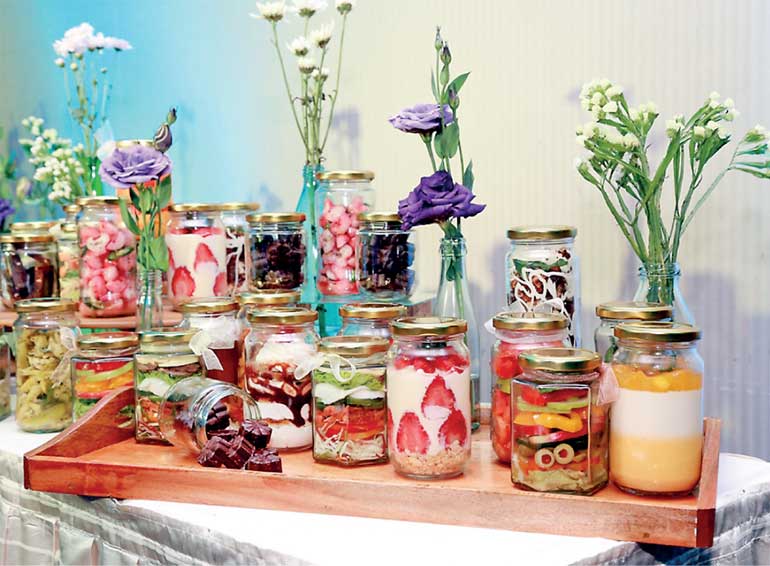 "When it comes to recycling glass we can save a lot of energy, as opposed to recycling other materials, because it is 100% recyclable. Glass can be recycled over and over again without a limit and this is a major chemical property and a benefit which comes from the use of it," stated Institute of Chemistry Ceylon Honorary Joint Secretary Dr. A.A.P Keerthi.



Adding to that, City Analyst R.M.G.B. Rajanayake revealed that glass is an inert compound, which does not change form even when it is recycled; however in other synthetic materials a lot of chemical changes take place which may contaminate our food, making it much safer to use glass.

Keerthi went on to say that in many countries there is data to suggest that the incorrect forms of packaging can contaminate and even poison food, because leaching takes place and chemicals from the packaging mixes with the food.

"In Sri Lanka, we are still building data and information regarding the benefits of using glass versus other forms of packaging," he added.

So far it has been revealed that glass does not contain harmful chemicals and can withstand a very high temperature of up to 1,000 degrees Celsius without changing its composition. Another benefit of the use of glass is it can protect food from the harmful UV rays of the sun, which can destroy the nutrients within the food. It also protects the food from germs and prevents food spoilage, and preserves the quality of food by ensuring that the texture, aroma, colour and composition do not change.

BBDO Lanka Managing Director Santosh Menon commented that food tastes better, lasts longer, stays fresher and remains safer and healthier when it is stored in glass.

In addition glass can be made into different, customised shapes and colours which can be used to attract the consumers pointed out Consumer Affairs Authority (CAA) Director of Consumer Affairs and Information Chandrika Thilakarathne.

One disadvantage of glass is that it is breakable. But even though regular glass is breakable, recycled glass is much thicker and heavier which makes it less breakable and more durable, said Piramal Glass Ceylon PLC CEO and Managing Director Sanjay Tiwari.

"Every day in Sri Lanka almost 60 tonnes of glass gets recycled. We have over 21 collection centres all over the island, with over 200 people collecting glass every day. All the glass that goes in to the environment comes back to us and gets recycled," he declared.

In concern over the price of glass being slightly more expensive than other materials such as PETE, which is widely used for food packaging, Tiwari also stated that there is hardly any difference in the price of PETE versus glass.

Nowadays the younger generation is more inclined to choose food that it is stored in plastic and even metal containers and light of this Menon stated that it was necessary to make them understand that using glass is good and that food is best in glass.

"If we are able to do that then it would be a job well done. Because other forms of packaging are doing a great job in selling themselves unlike glass," he revealed.

So far the Believers in Glass movement has rapidly gained mass support through its Facebook page attracting over 5,000 followers in a very short period of time.

A YouTube channel containing animated videos that feature the movement's mascot Mr Glass are an integral part of its campaign to spread awareness as well.

The videos have received up to 235,000 views within the past two months. The movement has also launched the website www.believersinglass.com to educate people about glass and inform them about the history of glass, its evolution, varieties and art applications of glass.