Bio Extracts Ltd., has announced the opening of its first international franchise outlet for Baraka, the company's flagship brand, in Bosnia recently.

With a global presence in over 20 countries, this marks the Baraka brand's first standalone franchise outlet internationally.

The brand's expansion in Bosnia comes as a result of growing demand in Europe, thanks to the proven quality and range of Baraka products. For over two decades, Bio Extracts Ltd. – asubsidiary of leading Sri Lankan conglomerate, Aberdeen Holdings –has been at the forefront of melding herbal remedies with modern technology.

The company's flagship brand, Baraka,has a strong presence around the islandand has alsomade its mark internationally as a pioneer in natural health care. Baraka products are stocked by retail outlets in 50 international cities, spanning Europe, South America and Asia.The new Bosnian outlet will stock the entirety of the Baraka product range – from herbal health supplements, black seed oil to herbal personal care products and essential oils – for the convenience of its customers.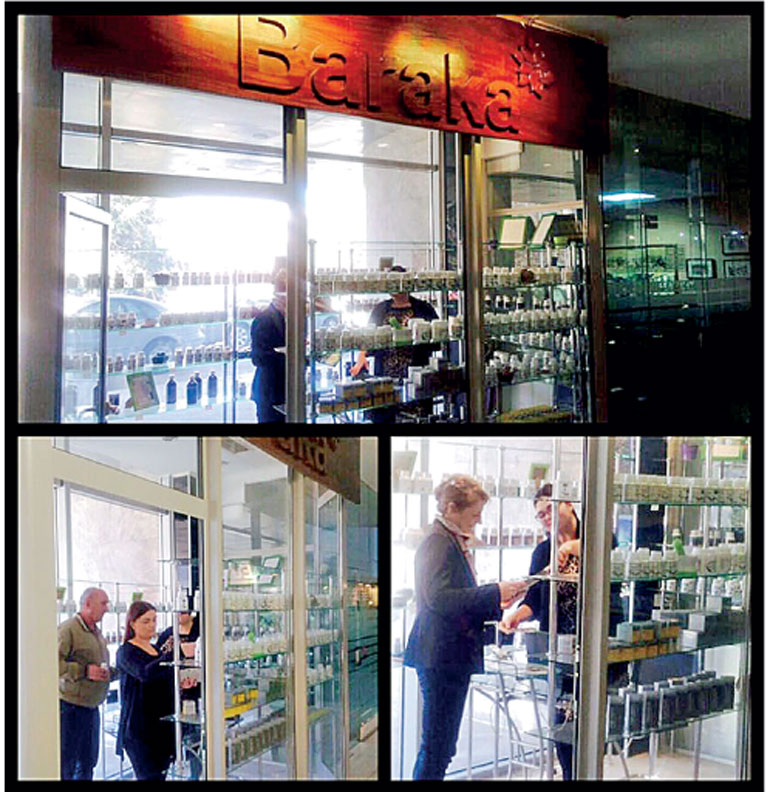 "We are excited about the global growth of the Baraka brand and the opening of its first international franchise outlet. Over the past two decades Bio Extracts has worked to develop the natural health care industry in Sri Lanka and explore how new technology can contribute to age old remedies – all our products are underscored by years of research and a quest for continuous innovation. Our international expansion and theencouraging response from key markets show an increasing interest and awareness of herbal and Ayurveda products. Thanks to the efforts of our team, we are now poised to explore further opportunities for expansion while continuing to improve the local industry,"noted Bio Extracts Managing Director Sattar Kassim.

Established in 1994, Bio Extracts has grown to be a leading global manufacturer of black seed oil and herbal remedies. The company pioneered black seed oil manufacturing in Sri Lanka and has also advanced innovations such as soft gelatine encapsulation and contemporary packaging for herbal products.The company ranks among the top herbal manufacturers in Sri Lanka and has been lauded at the Presidential Export Awards in recent years. The products are exported to countries such as UK, Russia, Switzerland, USA, Singapore, Norway, Japan, Australia and Egypt and more.

Bio Extracts works with leading medical practitioners around the island and has expanded and modernised itsResearch and Developmentlab and manufacturing facilities in order to keep abreast with technological advancements in the field. All products are approved by the Department of Ayurveda, Ministry of Healthand adhere to stringent testing and quality assurance and control at several stages of production. Baraka products are available in leading supermarkets around the island and in over 2000 pharmacies and 300 Ayurveda outlets.