Print technology is one of the key supporting pillars of design and other related sectors, as the industry that materialises most creative professionals' work. Sri Lanka's leading platform for design, Sri Lanka Design Festival (SLDF), joined forces with Anim8 printers to explore this correlation between the two sectors and highlight the cutting-edge printing technology that complements today's design sector.

Anim8, together with SLDF, will put forward a dazzling range of design exhibitions, completely transforming the venue SLECC to reflect international festival standards. Here, Anim8's superior print technology, which accommodates a vast number of materials such as paper, textile, wood, plastic etc, will be made use of to display the latest creative innovations from a variety of local businesses.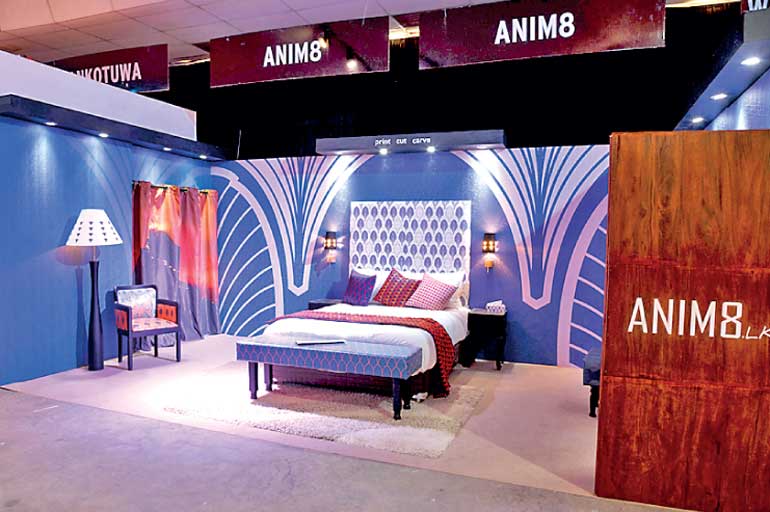 Anim8 Sri Lanka Design Festival


SLDF will be held from 27-29 November encompassing a range of major deign led industries and their capabilities highlighted through specialty service providers like Anim8.

Discussing the partnership, Anim8 founder Dinesh Rajawasan stated that a genuine interest in innovation and creativity is what drives them to support Sri Lanka Design Festival: "We support the design and the creativity that fuels it as a core brand value of Anim8. Design is highly important to us as it is one of the key sectors that shape the future of our service. Working with the next generation of design talent and the cutting-edge design philosophy of SLDF gives us a good pulse on the services that would be required for in the future and also a platform to share the remarkable printing technology that we offer to complement the growing design industry in Sri Lanka."

At Sri Lanka Design Festival, Anim8 will pay special focus to the new possibilities of digital print for the fashion and interior design industries and share the latest capabilities in printing and surface finishing that completes the mainstream products as well as those in niche segments across several industries.

SLDF is currently in preparation with fashion collections as well as interior product displays that utilise printing technology on several materials such as wallpaper, Rexine, wood, granite, ceramic, metal as well as traditional material.

SLDF Festival Director Mihiri de Silva stated that partners such as Anim8 were extremely important to the event as they highlighted the most current capabilities in realising design work of many industries: "Anim8 has had a long-term relationship with us and this year, they have come forward as our official print partner – and this is no ordinary print partnership but one that really uses innovation and knowledge sharing by highlighting latest capabilities available to the designers in Sri Lanka today, and what they can do with it. We're very excited to join hands with Anim8 and share the amazing printing technology that they bring to the country upon our global platform of SLDF."

The partnership is expected to bring forward an opportunity for the general public to witness things that they thought were not available nor possible in Sri Lanka, now being designed, printed and finished in the country. Sri Lanka Design Festival exhibitions powered by Anim8 printing technology will be freely open to the public this November.