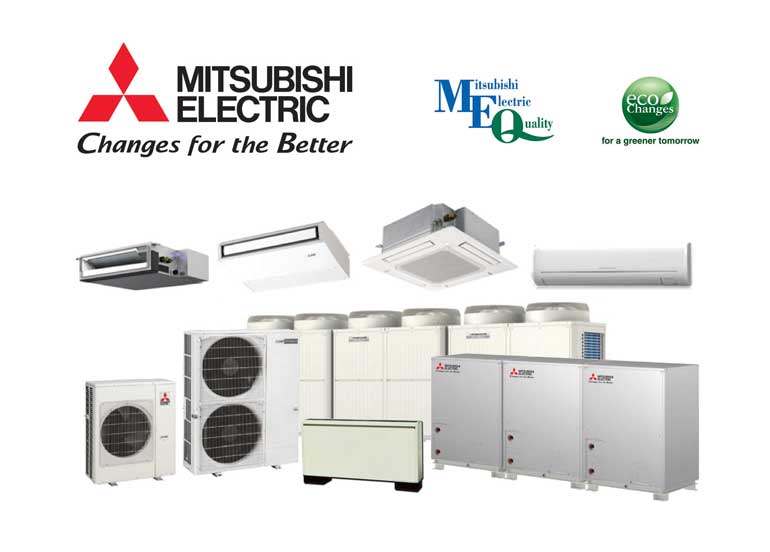 Mitsubishi Electric has been a trusted brand name in Sri Lanka for over 30 years and acclaimed for its quality and durability. Abans are proud to be the sole agent in Sri Lanka for prestigious Mitsubishi Electric home appliances and air conditioners.

Mitsubishi Electric of Japan, established in 1921, is a globally reputed and world leading manufacturer of a large range of high quality, durable electronic and electrical appliances for residences and commercial premises. All products incorporate cutting-edge technologies for minimal environmental impact and are manufactured in environment-conscious production facilities, further contributing to the actualization of sustainable societies around the globe.

Amongst the large and diverse range of proven quality Mitsubishi Electric products, their air conditioning systems, refrigerators and fans stand out very prominently and hold a leading position in global market share.

Mitsubishi Electric emerged as a world leader in air-conditioning systems for residential, commercial and industrial use. Each product has its unique features to be the leader delivering its quality, durability, quiet operation, energy-efficient performance and minimum impact on the environment.

A wide variety of indoor unit designs and outdoor unit capacities ensures the flexibility to meet the most challenging needs for air conditioning. From aesthetic wall-mounted and to ceiling concealed units and ceiling cassettes with many options available to match interior design and avoid visual pollution.

Many systems are equipped with the "I-see sensor", an original Mitsubishi Electric technology that realises better air conditioning control. This is combined with other industry-leading energy-saving and silencing technologies to produce air conditioners that provide optimum performance and room comfort wherever they are installed.

The Mr. Slim Series of small to medium-sized split-type room air conditioners offers the convenience of being compact yet powerful; a combination ensuring excellent performance and easy installation.

Advancements in series improve style and performance for ensured indoor comfort wide airflow, less cold draft, wide-flow air outlet, automatic air-speed adjustment, automatic vane shutter, unit height of only 258mm, "pure white" colour harmonised with the interior décor and automatic grille lowering function (option). inverter-based units promise industry-leading quiet operation and a high coefficient of performance (COP).

Mitsubishi Electric's VRF (Variable Refrigerant Flow) air conditioning systems offer the luxury of distributed airflow and the independent control of indoor units. Installation flexibility and a wide selection of indoor unit designs and outdoor unit capacities ensure "best match" solutions for air conditioning needs, even for the most diversified requirements.

Consideration for the environment during development has led to the manufacture of powerful, compact units that consume minimal energy, have a high coefficient of performance (COP) and contribute to maximum room comfort. Moreover, Mitsubishi Electric special treated outdoor units are an ideal match to withstand the robust sea and harsh environment conditions.

Abans has been a leading supplier of Mitsubishi Electric air conditioners and air conditioning systems to many prestigious government organisations and large corporate establishments in Sri Lanka, who have been highly satisfied with Abans installation and after sales service and the unique quality of Mitsubishi Electric air conditioners. Customers who have installed Mitsubishi Electric air conditioners from Abans invariably follow up with repeat orders, which goes to show that "once a Mitsubishi Electric customer, always a Mitsubishi Electric customer".