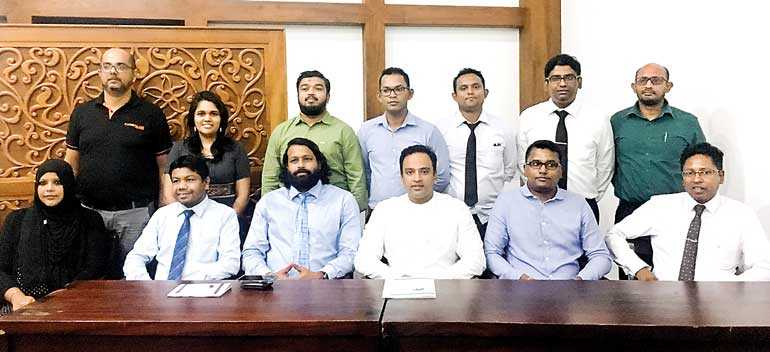 Seated from left: Assistant Secretary Shereena Abdulla, Treasurer Sudeep Perera, Secretary Dilhan Jayasinghe, Chairman MP Harshana Rajakaruna, Vice President Nuwan Nanayakkara and Senior Advisor Kamal Meadawewa Standing from left: Imran Valli, Malithi Herath, Ashan Ali, Kanishka Banagala, Dr. Thusitha Kahaduwa, Charana Kanankegamage and Asst. Treasurer Riyad Riffai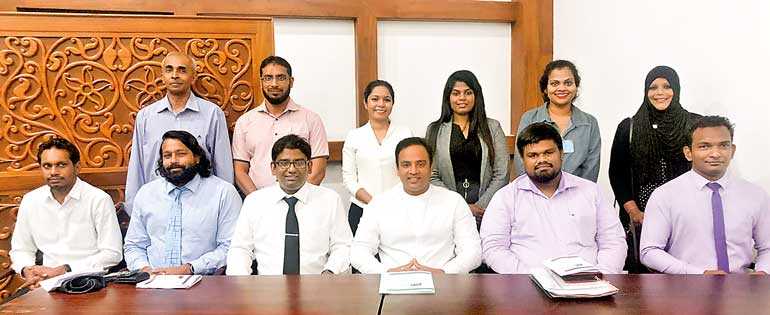 The newly appointed Colombo Committee. Seated from left: Vice President Ahamed Farook, National Committee Secretary Dilhan Jayasinghe, President Charana Kanankagamage, Chairman MP Harshana Rajakaruna, Secretary Ahamed Farhan, Vice President Arshad Arafath,Standing from left: Treasurer Rajiv Shivshankar, Abdullah Yousuf, Assistant Treasurer Nelum Ranathunge, Assistant Secretary Gimhani Liyanage, Amritha Allahakkoon, National Committee Asst. Secretary Shereena Abdullah

The newly appointed Gampaha Committee. Seated from left: Champika Attanagoda, National Committee Secretary Dilhan Jayasinghe, President Kanishka Banagala, Chairman MP Harshana Rajakaruna, Assistant Secretary Dr. Suneth Sadakalum, Senior Advisor Kamal Madawewa Standing from left: Gihan Fernando, Chathura Kahaduwa, Chathuranga Senanayake, Dr. Thusitha Kahaduwa, Sameera Dharmasena, Sanjaya Bandara, Dhanushka Nuwan, Buddika Marasinghe, Vijith Jayasinghe
The Young Professionals Organisation (YPO) affiliated with the United National Party, held the Annual General Meeting on 28 August at Temple Trees, Colombo, in the presence of Chairman MP Harshana Rajakaruna.

The YPO is one of the most active affiliated professionals' organisations working cohesively towards bringing value to Sri Lanka and the United National Party by creating a dialogue among young professionals.

Ably led by Rajakaruna, the YPO organised several events in the past year, such as professional forums on timely topics on current political, economic and social affairs, interactive programs with ministers titled 'Meet the Minister' to allow members to provide professional opinion and feedback, as well as public welfare and CSR programs in order to contribute towards the betterment of the community.

The YPO played a vital role in educating professional segments and the public during the Constitutional coup, together with the candlelight vigil held in silent protest for democracy. The active involvement in organising the forum with the leader of the UNP Premier Ranil Wickramasinghe titled 'Repercussions of the Constitutional Coup' by Professionals for Democracy along with the party's other professional groups, complemented by active involvement in social media, were also some of the initiatives taken.

The AGM of the YPO was held with the intention of appointing the new committees of the YPO's Colombo and Gampaha chapters, along with the appointment of the organisation's new National Committee for the year 2019/20.