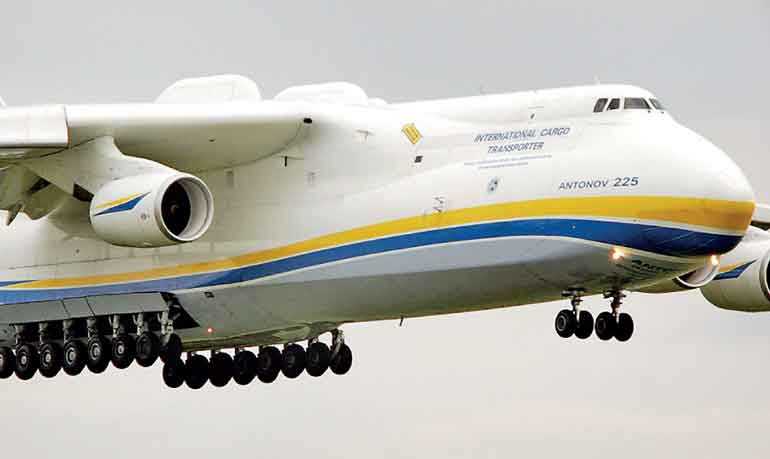 The world's largest cargo aircraft, Antonov AN-225 Mriya, landed at the Mattala Rajapaksa International Airport (MRIA) for refueling on Tuesday (17 April).

The cargo aircraft that arrived from Kuala Lumpur was being refuelled and the crew was resting, the MRIA officials said.

Antonov An-225 Mriya aircraft was designed by the Antonov Design Bureau in Ukraine in the 1980s.

It is powered by six turbofan engines and is the heaviest aircraft ever built, with a maximum takeoff weight of 640 tons (710 short tons). It also has the largest wingspan of any aircraft in operational service.

Mattala Rajapaksa International Airport has been called "the world's emptiest international airport" due to its low number of flights despite the large size of the airport.