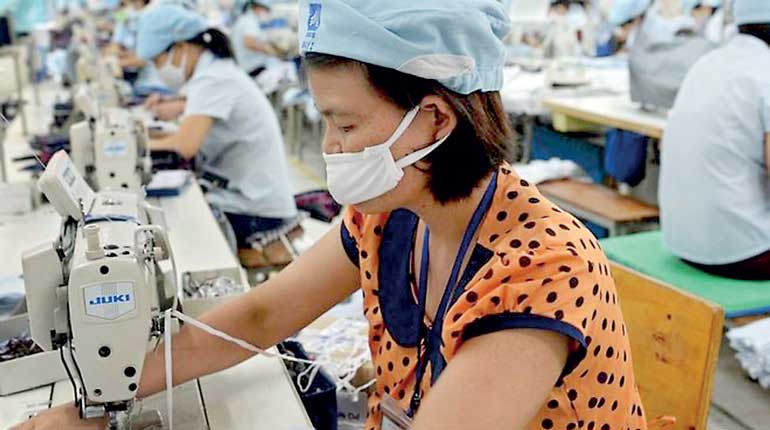 AFP: Vietnam's economy grew 6.81% this year - its strongest rate for a decade - thanks in part to surging exports, data showed Wednesday.

Full-year GDP growth was slightly above the government target of 6.7% and outstripped the 6.21% posted for 2016, the General Statistics Office (GSO) said.

Growth was driven by the agriculture, seafood and forestry sectors, according to GSO head Nguyen Bich Lam.

"The efficient recovery of agricultural production and the development of the aqua sector are the main reasons for growth," he told reporters.

Total exports were worth more than $ 213 billion this year, a 21% jump from 2016, the GSO said.

The impressive growth reflects "a strong rebound of the agriculture sector, rising global and domestic demand which helped to boost manufacturing and trade, and robust foreign investment inflows," Luong Hoang from Viet Capital Securities told AFP.

"I believe the strong growth momentum will continue next year and the government's target of 6.5% to 6.7% is very feasible."

This year's growth - the highest since 2007 according to official statistics - emerged after a slow start to 2017.

But the economy expanded as the year wore on - a recovery which the World Bank has attributed to the agriculture sector and the cornerstone manufacturing industry.

World Bank lead economist for Vietnam, Sebastian Eckardt, has said it would be hard to maintain the stellar performance.

"Growth this year is so high, so it's harder to carry forward next year," he told reporters earlier this month.

The World Bank estimates that medium-term growth could cool to 6.5%.

Though Vietnam has recorded solid growth in recent years, boosted by the export of cheap goods like Samsung phones and Nike shoes, it has struggled to contain mounting public debts.

In a bid to raise much-needed cash, the government has started to sell off shares in its prized state-owned enterprises, though the privatisation process has been much slower than promised.

The World Bank said a potential rise in global protectionism could put Vietnam's economy at risk as it seeks foreign direct investment.