Peradeniya Caravan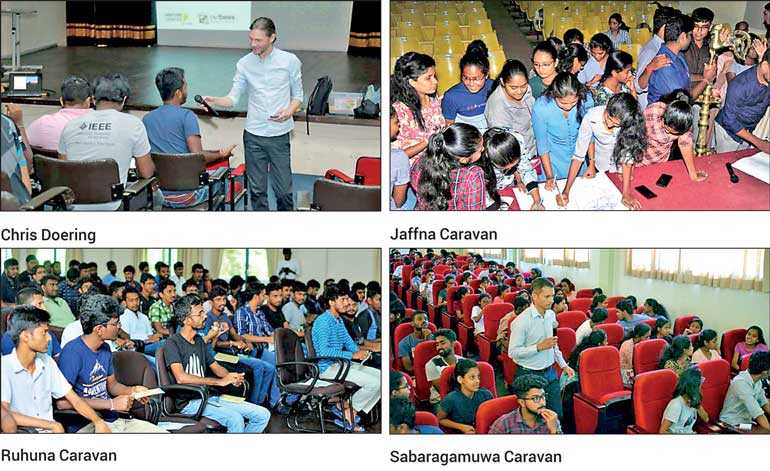 Venture Frontier Lanka is bringing experts in entrepreneurship from around the country to cities throughout Sri Lanka to train local entrepreneurs. Venture Frontier Lanka Entrepreneurship Caravan is setting out to train young minds to think differently about the ventures they will start.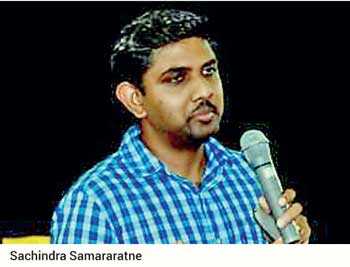 The purpose of the Caravan is to lay out a platform for the students who wish to develop their career as entrepreneurs. The workshop covers innovation and design thinking in practical models while giving insight to personal branding, collaboration, and networking, which are integral parts of the startup ecosystem.

These sessions lead students in identification of market requirements, product development with innovative thinking, a practical scenario of marketing the products, and how to sustain a business in the industry.

Venture Frontier Lanka has conducted Caravan sessions at the University of Ruhuna, Peradeniya, Rajarata, Sabaragamuwa, Jaffna, Sri Jayewardenepura, Moratuwa, Kelaniya, UNIVOTEC, and SLIIT, disseminating knowledge to over 1,000 university students around the country, with the support of university Career Guidance units, and clubs and societies such as AIESEC, Rotaract, IEEE, in identifying local needs within the university and structuring the workshops accordingly.

Caravan sessions were frequented by speakers who generously accepted the invitation by Venture Frontier Lanka, traveling to local universities as far as University of Jaffna all the way from Colombo, to contribute towards building a community of entrepreneurs around the country, lay the seeds of entrepreneurship among youth, and encourage them to move forward with their new innovative ideas.

Former Startup Ecosystem Sri Lanka Project Coordinator Chris Doering, Sri Lanka Institute of Nanotechnology Chief Operating Officer Heminda Jayaweera, LOLC Chief Executive Officer (Innovation) Manju Gunawardena, Gapstars Head of Delivery and Agile Coach Niroshan Madampitige, Surge Global Founder/Director Bhanuka Harischandra, Thuru App co-founder Hasanka Padukka, Women in Management Founder/Chairperson Rajini Sulochana Segara, ICTA Program Manager Sachindra Samararatne, ICTA Project Manager Nevindaree Premaratne, ICTA Project Manager Tamasha Fernando, Shree Vengadeshwaraa Networks Ltd. Founder/Managing Director Sharanyan Sharma, Avarna Ventures Director Fazal Fausz, and Buwaneka De Silva of Sustainable Education Fund, are a few of the speakers who have joined Venture Frontier Lanka in conducting these workshops amidst their busy schedules.

Venture Frontier Lanka is continuing their journey in building a community of entrepreneurs around them, while motivating youth in rural areas of the country to start their own businesses through Entrepreneurship Caravans. Lanka Orix Leasing Company (LOLC) supports this endeavour as the main sponsor. The next Caravans are planned to be held in the Wayamba, South Eastern and Uva Wellassa Universities in the coming months.

To get more information and stay up-to-date with all programs which are conducted by Venture Frontier Lanka to support entrepreneurs, like them on Facebook at @venturefrontierlanka, follow on Instagram at @venturefrontierlanka, follow on Twitter at @frontierlanka, and visit their website at www.venturefrontier.lk.