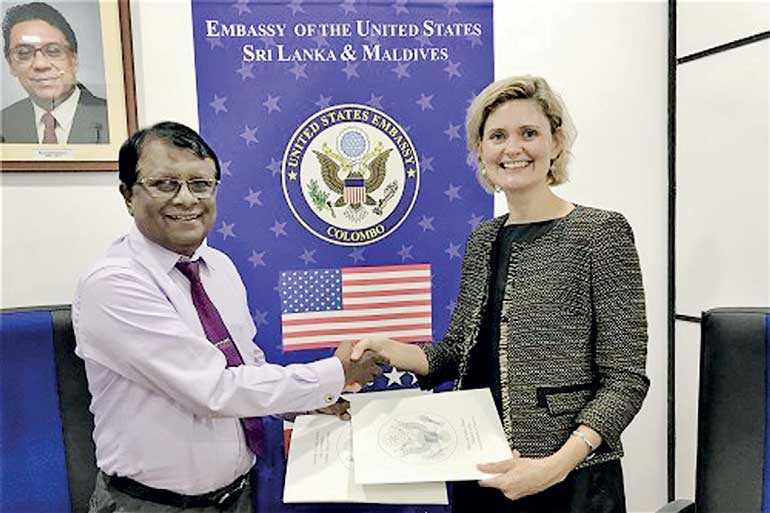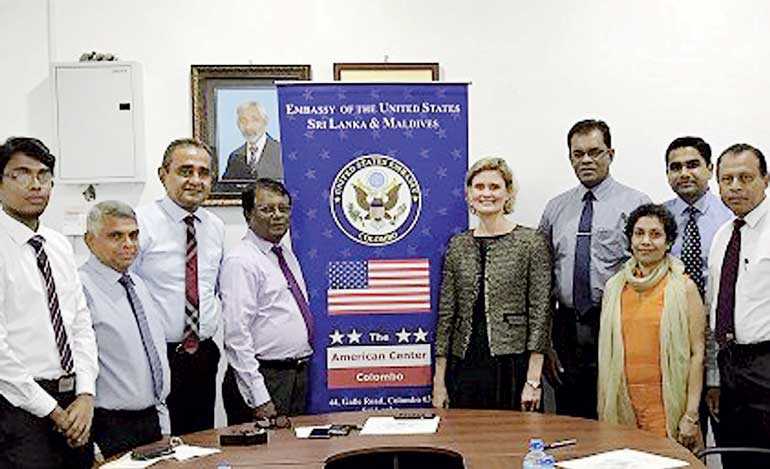 The US Embassy in Sri Lanka signed a Memorandum of Understanding on 30 August with the Matara Chamber of Industry and Commerce to open a new American Corner in Matara.

US Embassy's acting Public Affairs Officer Nancy VanHorn and Chamber Chairman Metta Widanagamachchi signed the Memorandum.

Located on the ground floor of the Chamber's building at No. 149 Hakmana Road in Matara, the American Corner will offer free programs and training for the Southern Province's residents. Programs will include English classes, coding and computer skills, leadership and public speaking training, and a range of film screenings and cultural opportunities.

"The new American Corner represents the US Embassy's commitment to building our relationship with the people of the Southern Province," said VanHorn. "Our free programs will expand economic opportunity in the region and build ties between the United States and Sri Lanka."

The American Corner follows the successful March launch of the US Embassy's Information Hub ('iHub"), which has attracted audiences of different ages and diverse backgrounds. Current programs include public speaking and English. The iHub will continue operating until the new American Corner is opened in the coming months.